About this item
【Medically Accurate】- BP monitor cleared by CE approval measures systolic, diastolic and heart rate

【Bluetooth function 】- Real-time data will be synchronized to the APP to be saved and viewed

【Multi-user & Data Sharing】- The historical data of different users can be named, edited and shared with doctors on the APP

【Easy to Use and Automatic blood-pressure cuff】- One-Button operation and check your data in 30 seconds, wide-range automatic cuff fits standard to large adult (22-42cm)

【Rechargeable and Portable】- one full charge for 4 months. you can use it at home, traveling or working

Blood pressure, ECG monitor can be measured;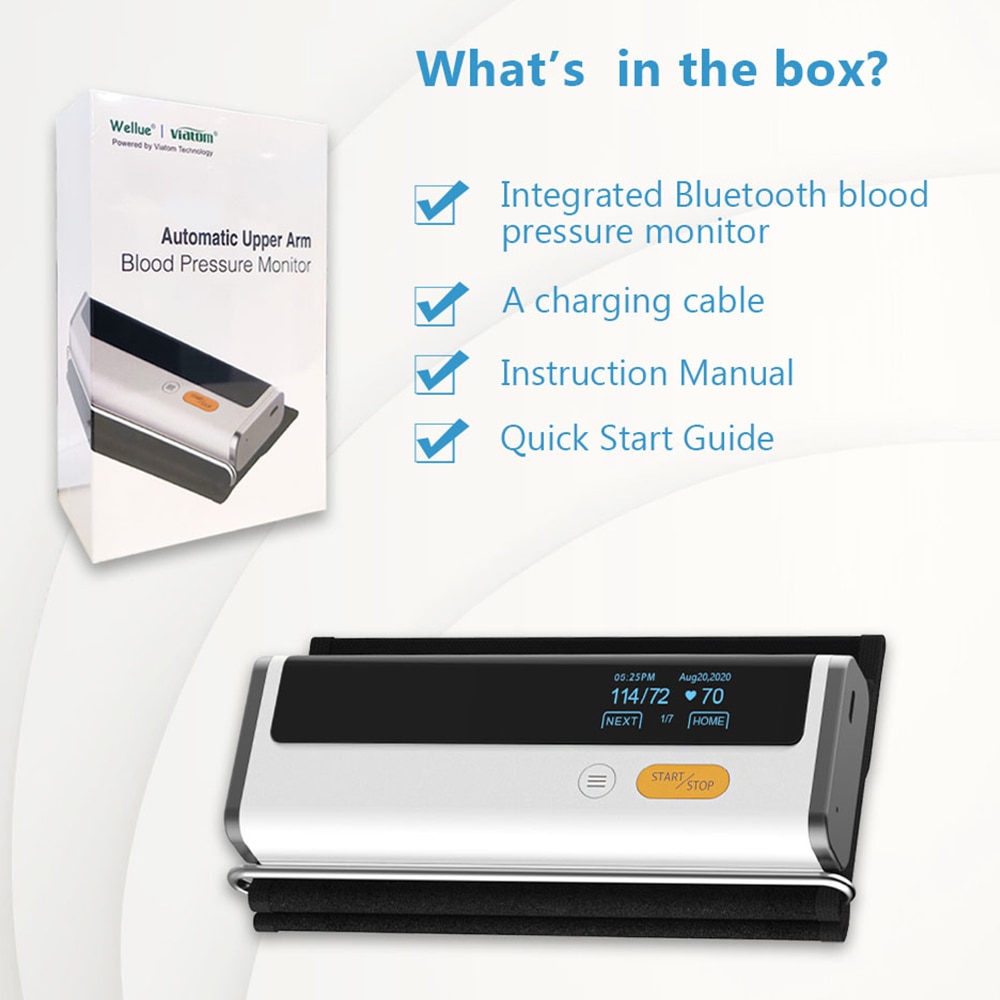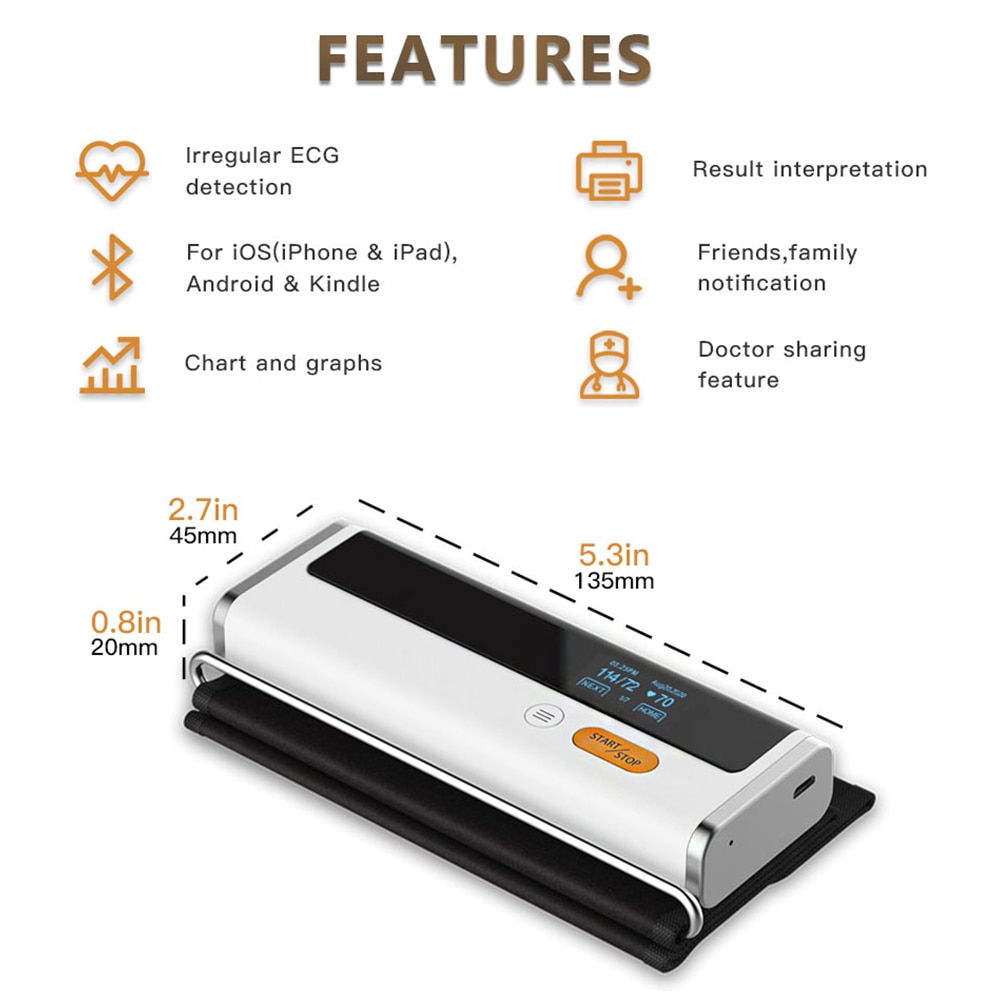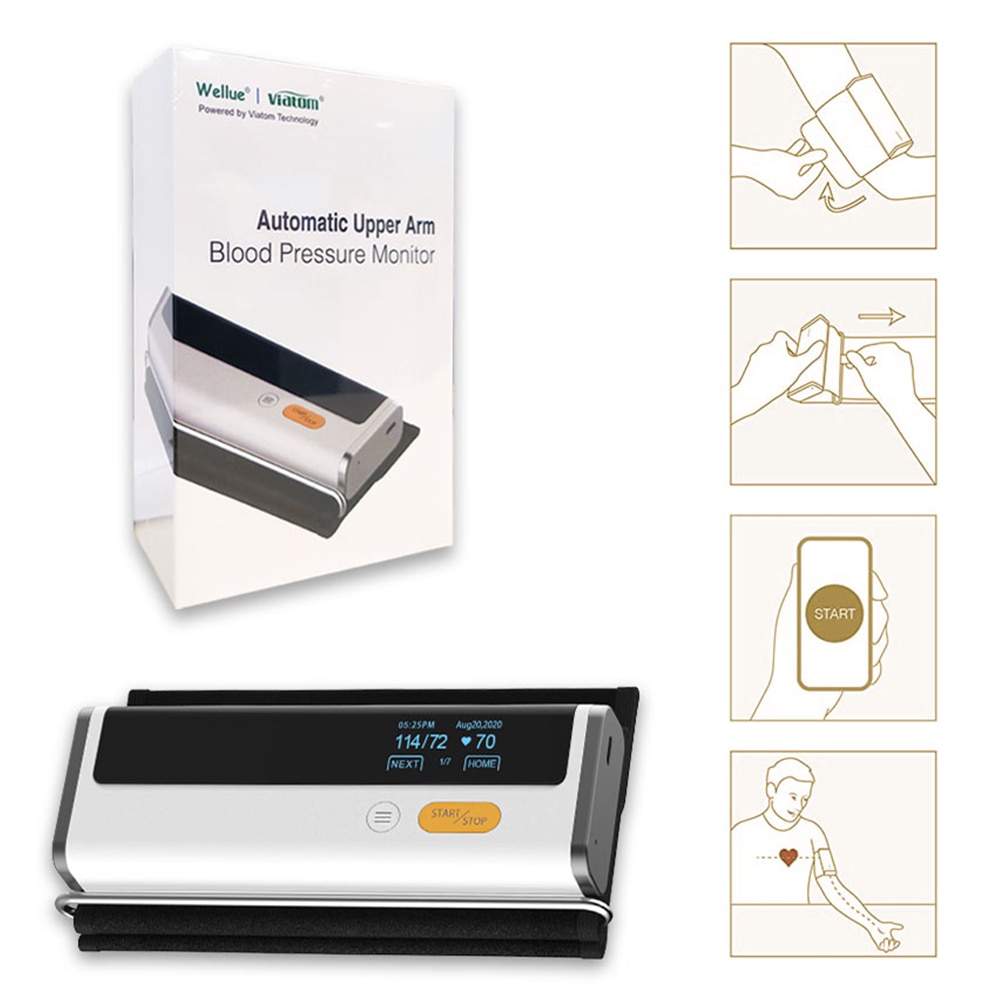 About the Product

1. Start/Stop button
●
Power On/Off
●
Press to Start/Stop blood pressure measurement.
2. Function button
●
Press to Start ECG measurement.
●
 Press and hold 2 seconds to review historical data.
3. Display screen
4. LED indicator
●
Blue light is on: the battery is charging.
●
Blue light is off: the battery is full charged.
5. ECG electrode
Press and hold them during the ECG measurement.
6. Cable connector
Connect with the charging cable.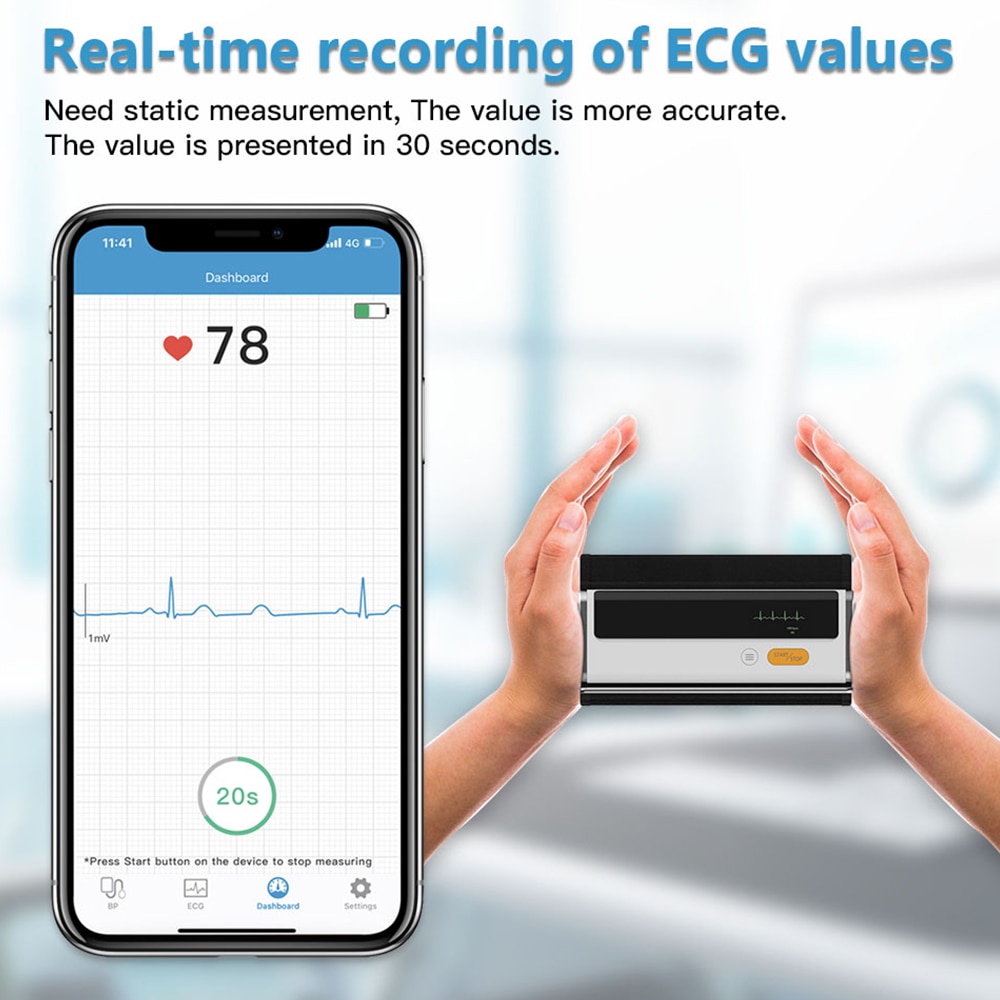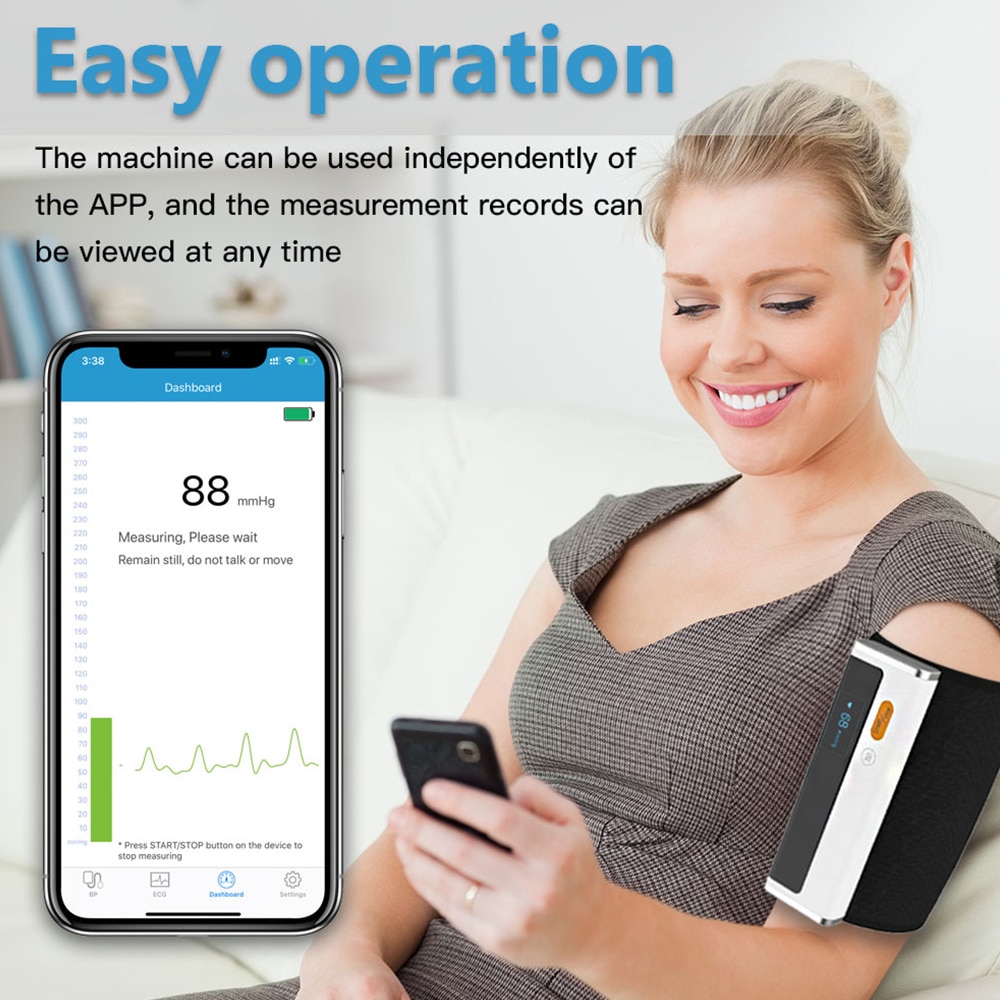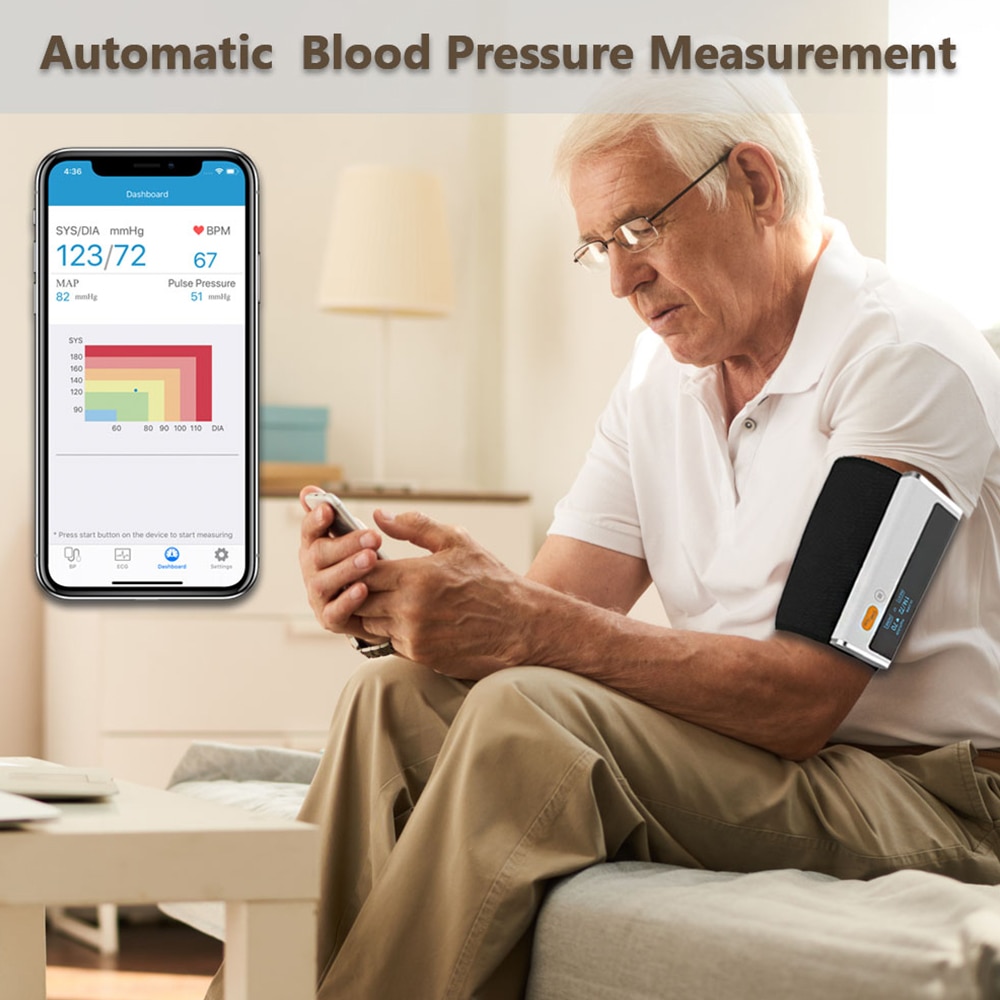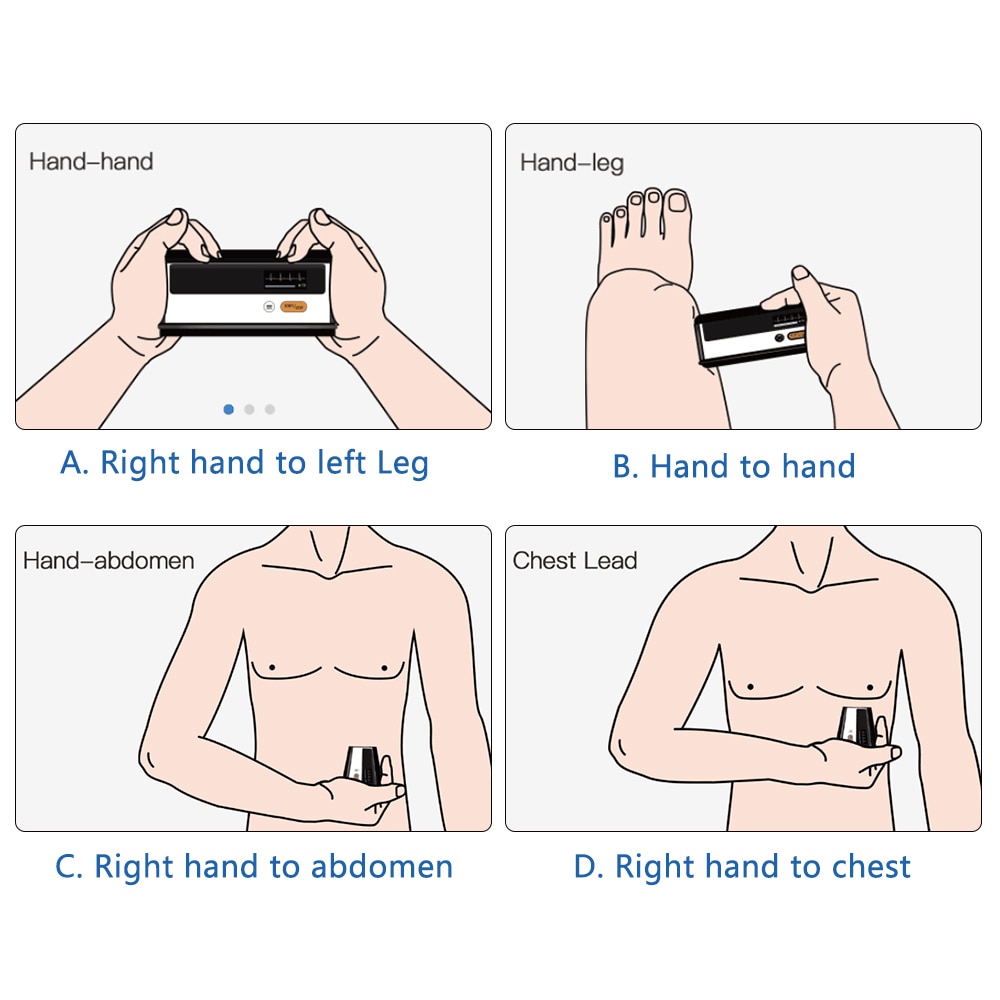 Measuring Blood Pressure

1. Power on the blood pressure monitor.
2. Press Start/Stop button to start blood pressure 
measurement.
3. The monitor will automatically deflate the cuff slowly during measurement, a typical measurement takes about 30s.
4. The readings will be displayed when the measurement finished.
You can press Start/Stop button again to stop the blood pressure measurement.
Note: During measurement, you should keep still and do not squeeze the cuff.