About this item
【Accurate and Reliable Reading】1% SpO2 resolution and 1 bpm pulse rate resolution, the result almost the same with professional devices and determine user's results accurately, easy to read on 2.8 inches large LCD screen.
【360 Hours Continue oximetering】The oximeter can record data continually up to 360 hours, you can conveniently check user's overnight data next day.
【Two Power Ways】The oximeter can be powered by 4 AAA alkaline batteries (NOT included in the package), or rechargeable Li-ion battery (Included in the package), the Li-ion rechargeable battery can continually working up to 12 hours after fully charged.
【Alarm Parameter Setting】The pulse ox will give alarming beep sound and numbers will flash on the screen, double insurance to better notice user when results exceed alarm parameters you set.
【Professional and Friendly Service】Please don't hesitate to contact usif you have any questions or need any helps, we are always here to helpwith professional and friendly service.

Product Description
The Hand held smart pulse ox is specially designed for home use with pro grade, can be used for elders, adults, teenagers, children and newborn babies. Results are accurate compare with the professional device, 1% O2 resolution and 1 bpm pulse rate resolution.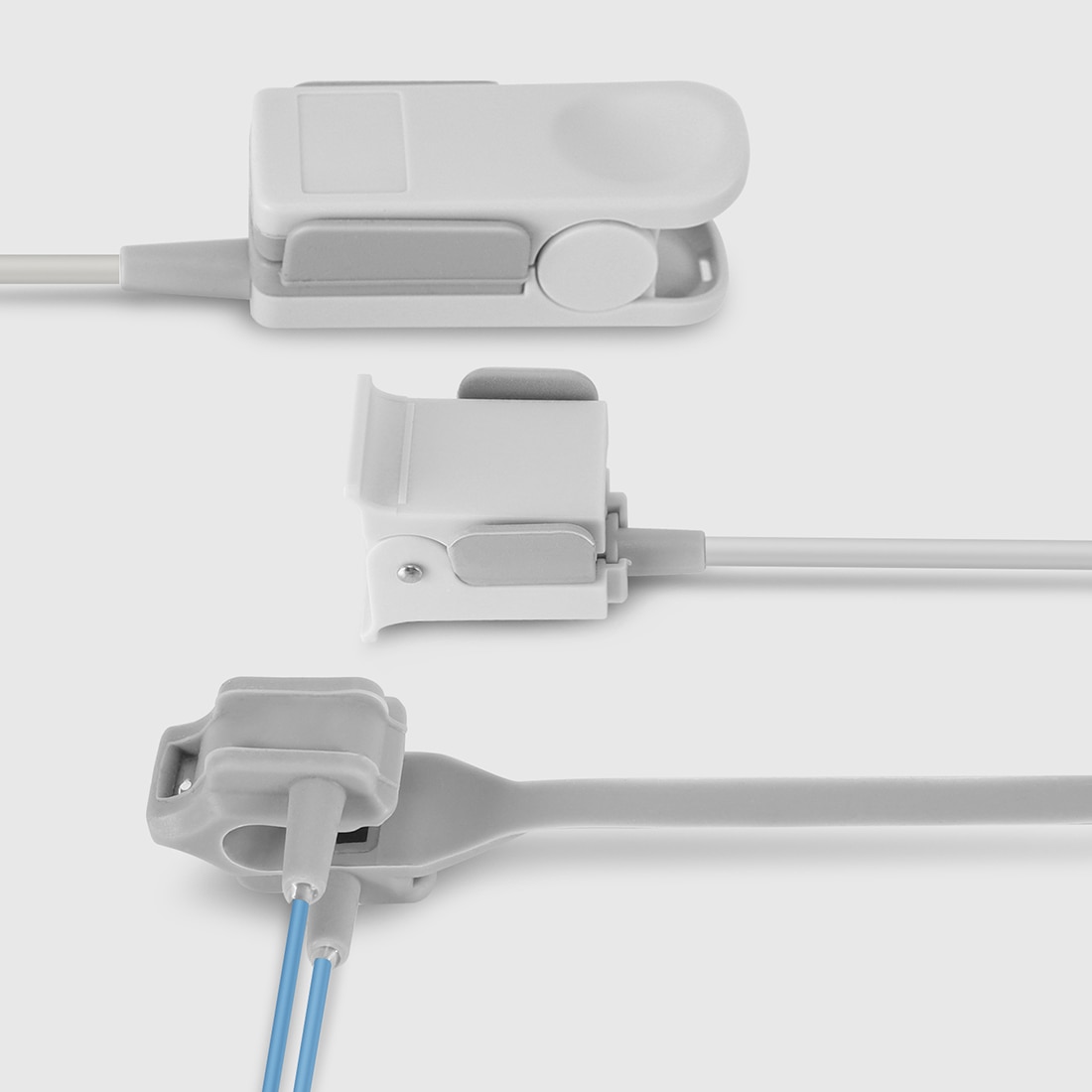 The oximeter has adult, pediatric and neonatal sensors. Please use fingertip to measure when use adult and pediatric sensors.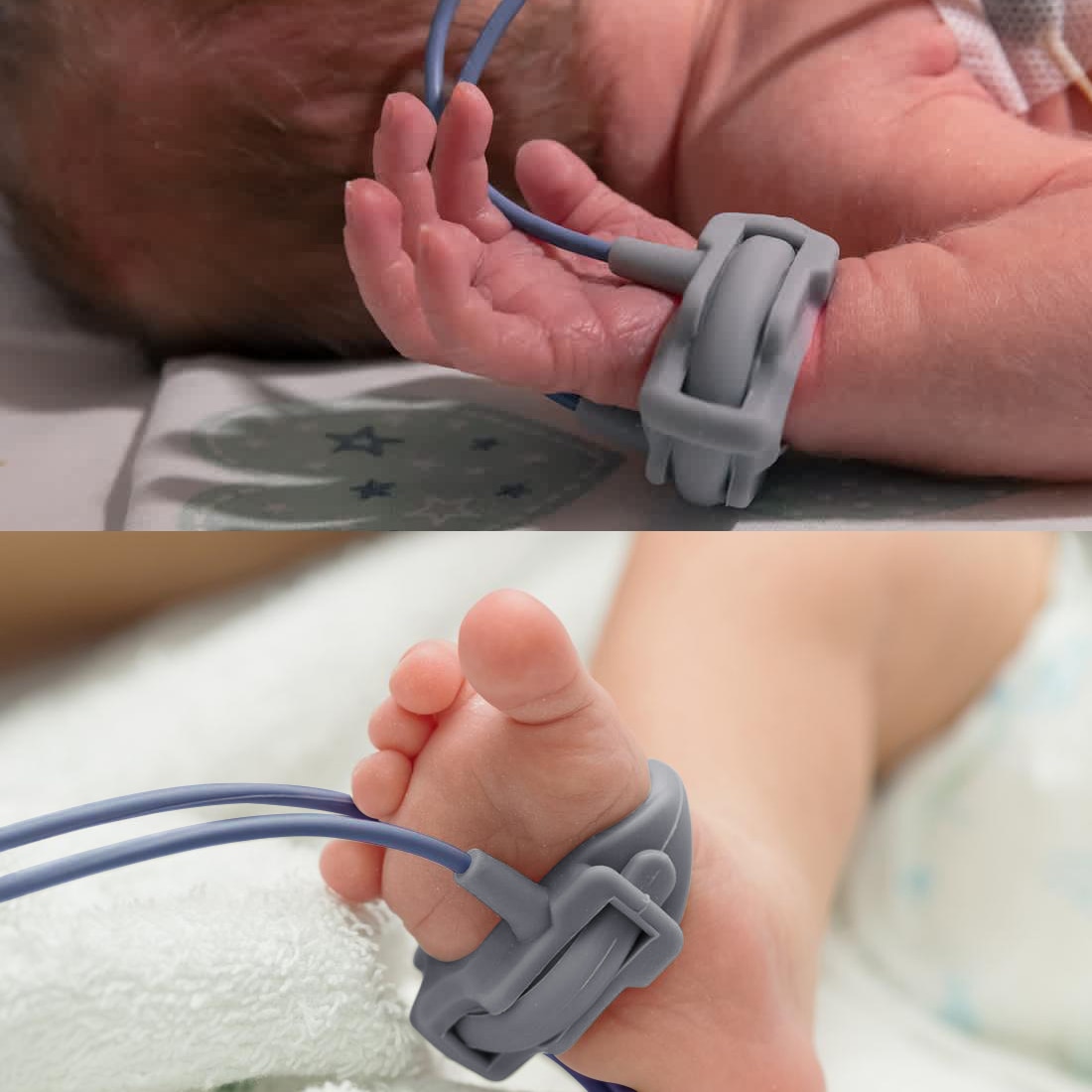 The neonatal sensor is soft, fits for most infants up to 24 months or 40lbs, it can be wrapped firmly on neonate's foot (the most accurate place), arm and wrist (the second most accurate place).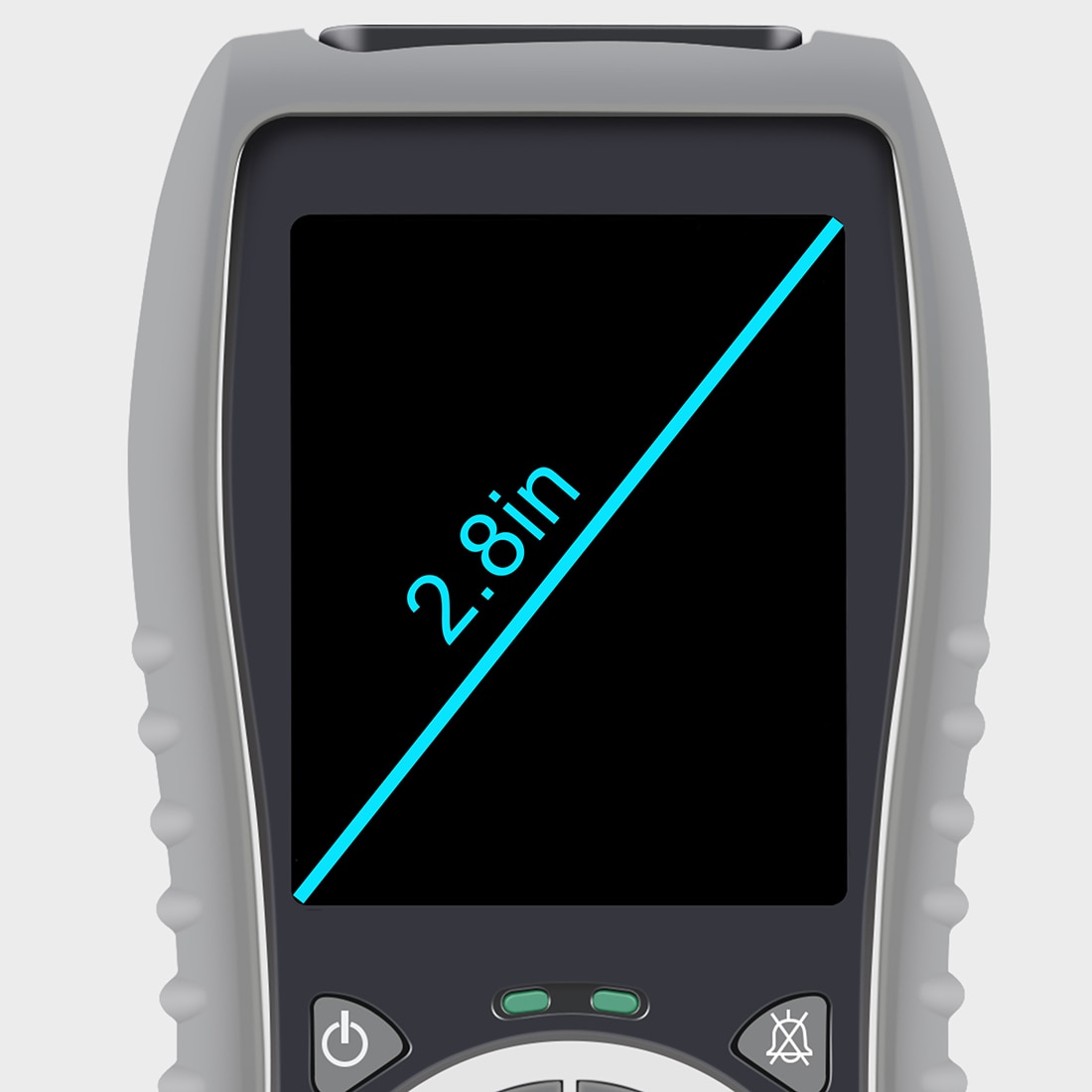 2.8 inches large LCD screen for easy reading, when measurement data exceed the parameter you set, the alarming sound beeps, and the data also flash on the big screen to double notice user.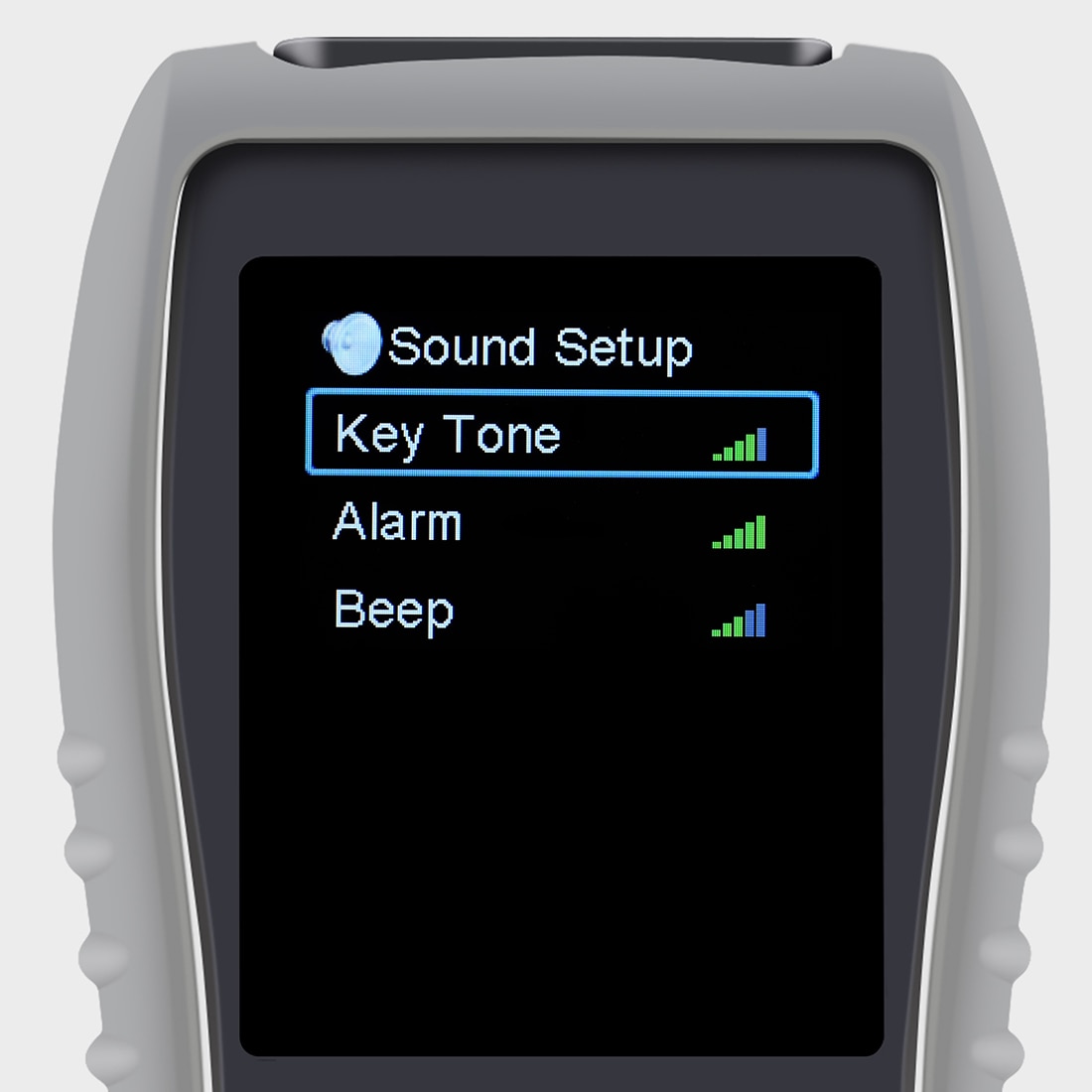 The alarm and key sounds are 5 levels adjustable from mute to levels 5, you can choose mute level if you don't want to disturb users, or other levels according to your need.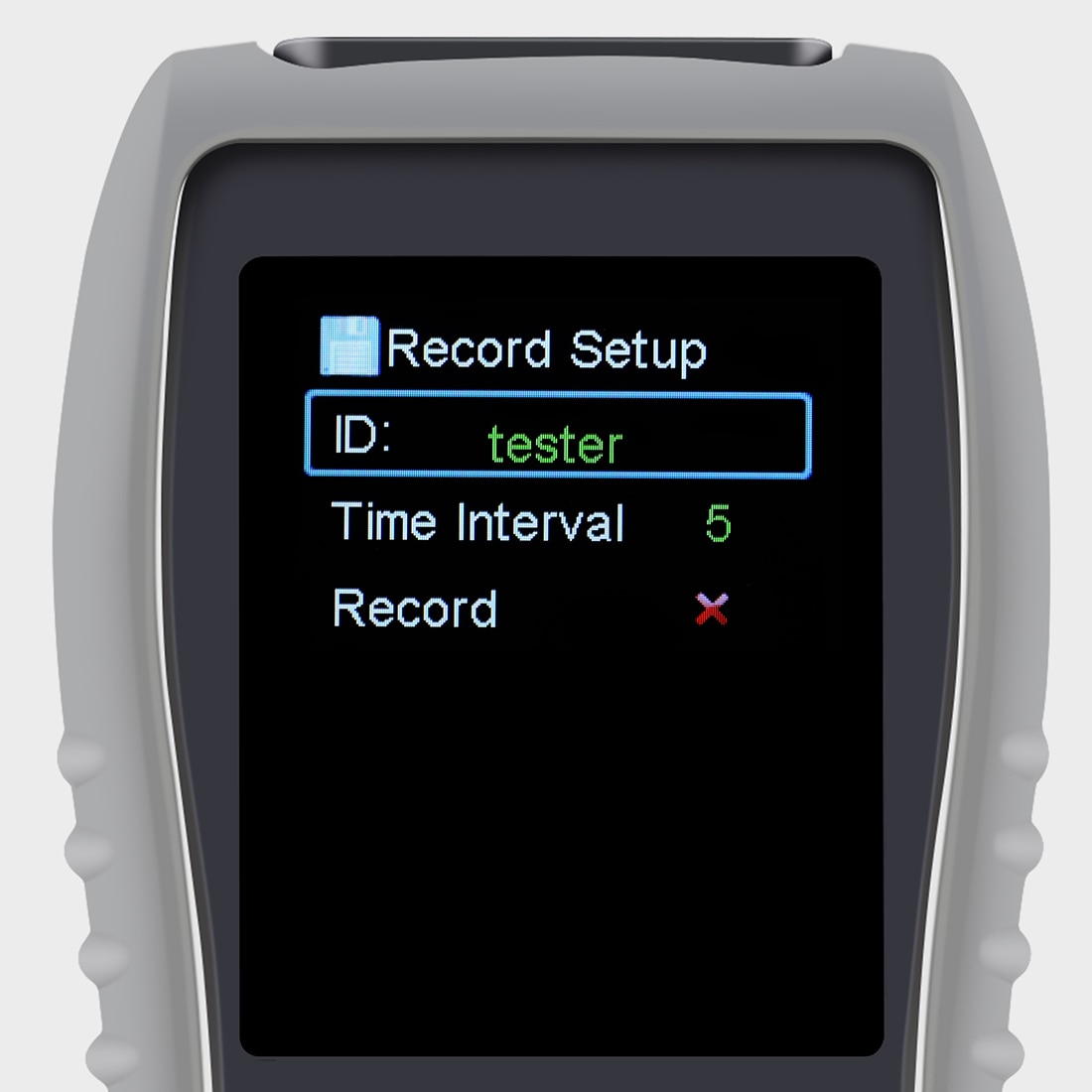 The oximeter can store more than 100 users'information separately, more convenient to check every single user's history data. Please note that if storage too many users'data, the turn on time maybe longer.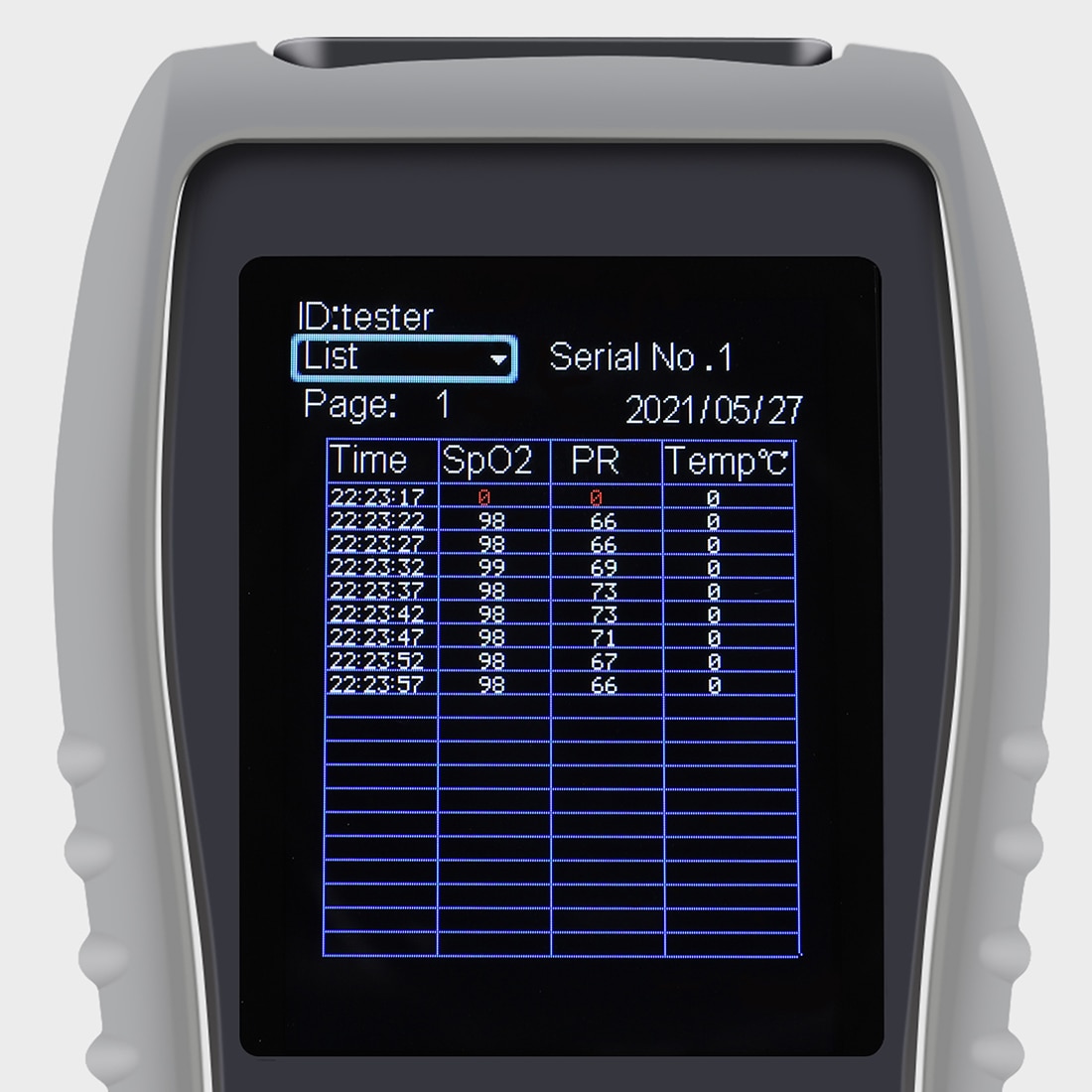 The oximeter can continually recording data up to 360 hours, can store overnight data and you can check baby's or elder's sleep condition next day conveniently.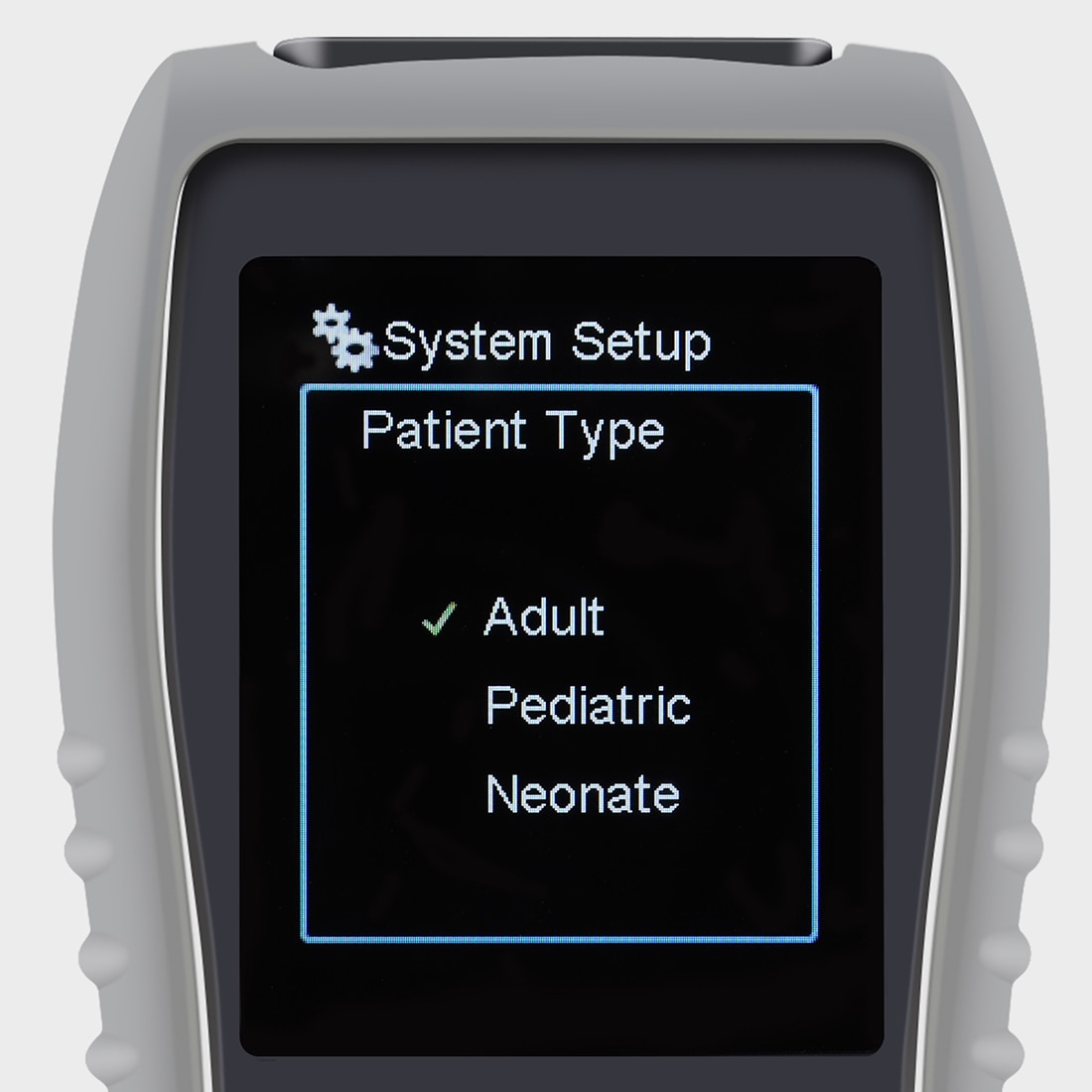 When stop using sensor, the oximeter will enter into standby mode and show "sensor error"on the screen, then automatically turn off after 3 minutes to save electricity.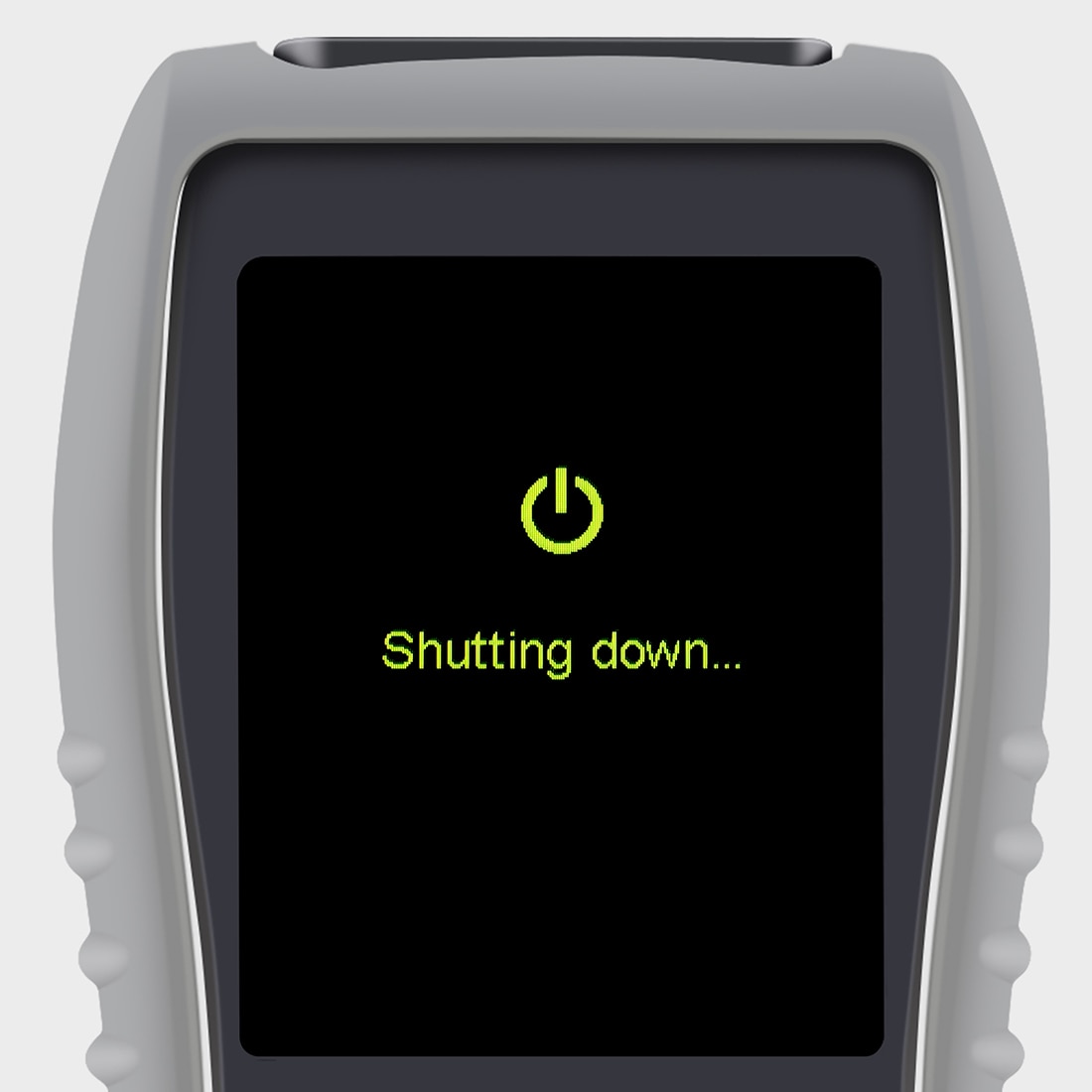 In The Box
1xOximeter
1xAdult sensor
1xPediatric sensor
1xNeonatal sensor
1xUser Manual
1xLi-ion batteries(included in the Oximeter)
1xUSB cable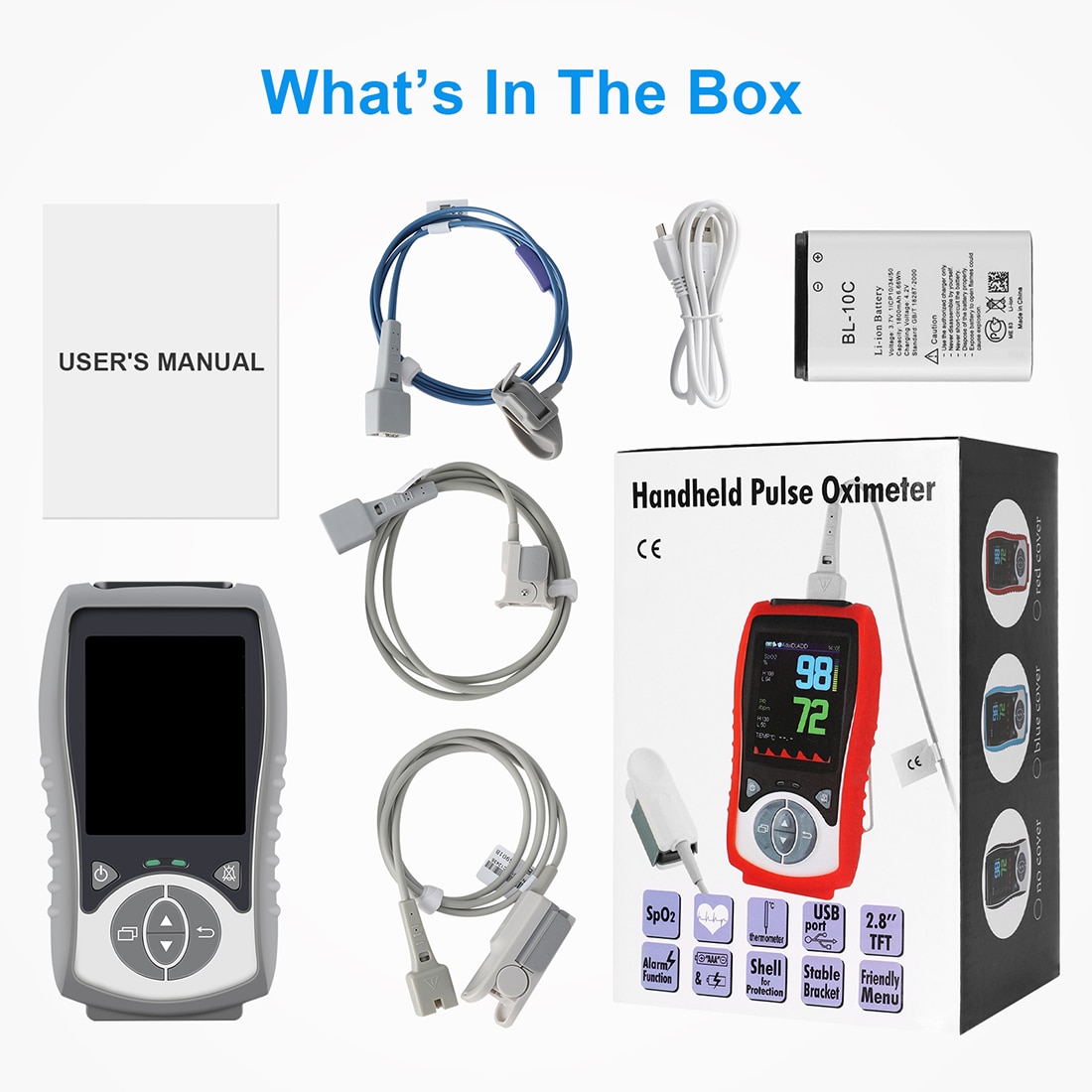 Important Notices
1, 4*AAA batteries are NOT included in the package. The rechargeable Li-ion battery is included in the package.
2, The USB adapter is not included in the package, and most phones'USB adaptor work with our USB cord.
3, The oximeter has been upgraded recently and the package box is not ungraded, please ignore the information on the package box which has a little difference like the oximeter use the orange rubber protection shelland the real oximeter use the gray shell, the recording time is up to 360 hours, not 90 hours indicates on the package, what's more, data transfer, download and temperature function are not included in this version.