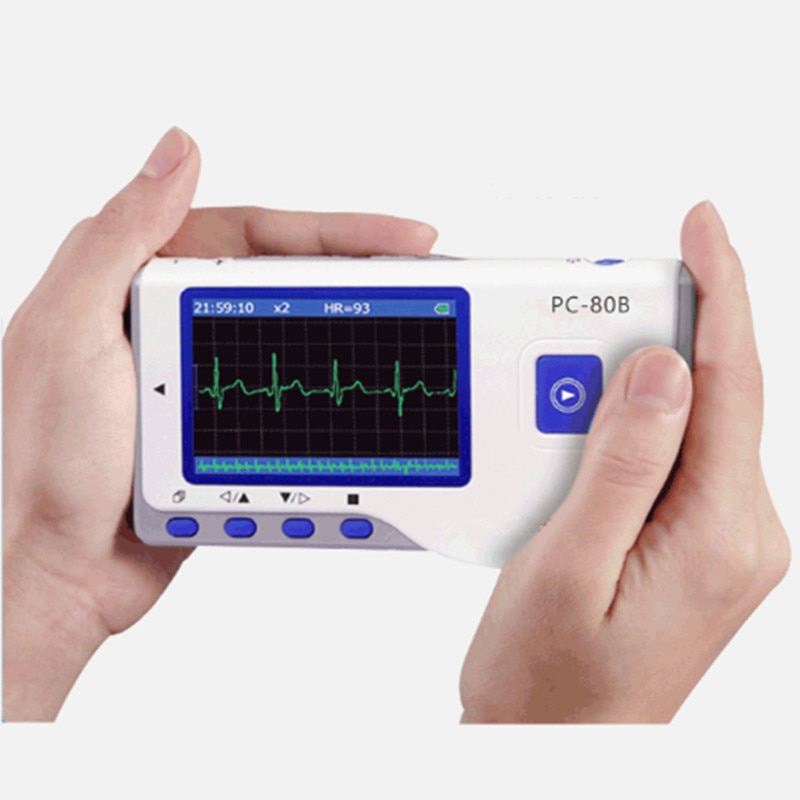 PARAMETERS:
Number of monitoring channels: Single Channel
Display: 2.8 inch color display
Heart Rate Range:30bpm--240bpm
Measuring Time:30 seconds or continuous measuring
Heart Rate Accuracy:±2pm
Measuring Results:17
Data Storage:2700 records or 10hours ECG monitoring waveform
Size:125*70*21.5mm
Weight:106g
Measuring Electrode:3 metal electrodes or 3 conductor conductors
Application:It is suitable for home users to self monitor and record ECG waveform and heart rate
Details:
1. Small in size, light in weight and easy to carry.
2. One-key measurement, easy to operate.
3. ECG waveform and interpretation of results are displayed clearly on
dot-matrix LCD screen.
4. Seventeen types measurement result can be presented.
5.For some models of device, up to 1200 records for quick measurement or 20-hour data records for
continuous measuring can be stored in built-in memory.
6. Data records can be reviewed, copied, deleted, and uploaded as well.
7. Power saving technique with automatic shutting-down function.
8. Two AAA batteries are used to support more than 20 hours working time
    (Batteries excluded for safe )

Product Content:
monitor
USB data transfer cable
Viewer Software on mini-CD (Windows compatible)
pads 1 pack
cable
English manual