PARAMETERS
Mattress Specification: (Bubble Type)
1. Material: PVC 3PLY
2. Thickness:0.3-0.4mm
3. Size:200*90*7CM ( inflated)
4.Cell No.: 130pcs
Pump Specification:
1. Size: 21.5X12.0X8cm
2. Weight:1.0kgs
3. Voltage: AC 220/230V/110V
4. Frequency: 50HZ/60HZ
5. Power:10W
6.Pressure range: 15-20kpa (115-150mmHg)
7. Air output:5.0-5.5L/minute
8. Cycle time: 10-15 minutes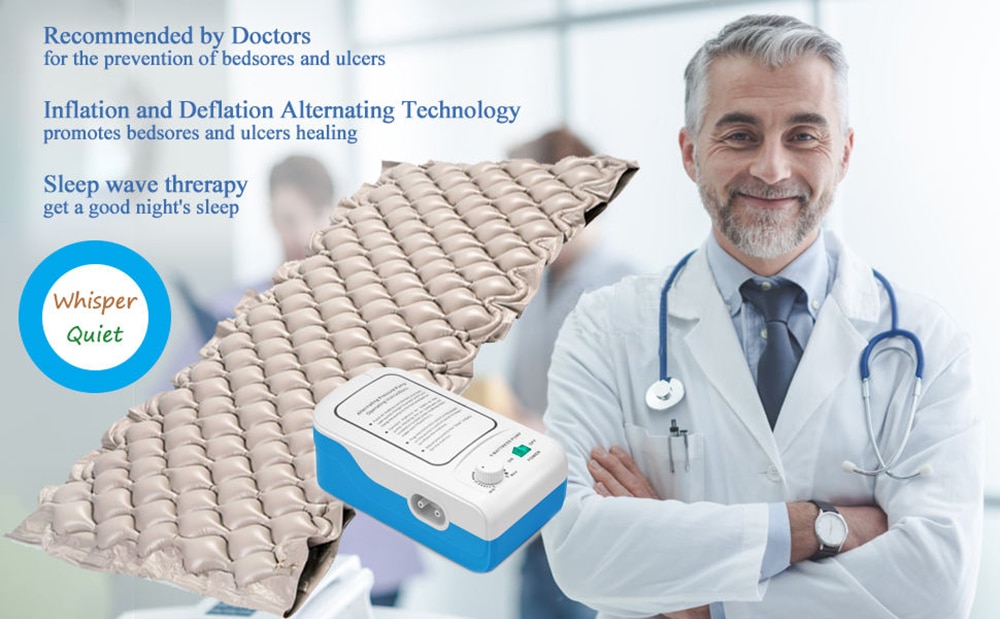 Revolutionary Air Circulation Technology
A continuous airflow inside the mattress can disperse the pressure and heat of the patient's body. At the same time, it can effectively promote the blood circulation, making the patient feel more comfortable. All the 130 air cells inflate and deflate alternately, relaxing all parts of the body.

The surface of the mattress is also a breathable material, the patient's skin can breathe well, effectively reducing the growth of bacteria.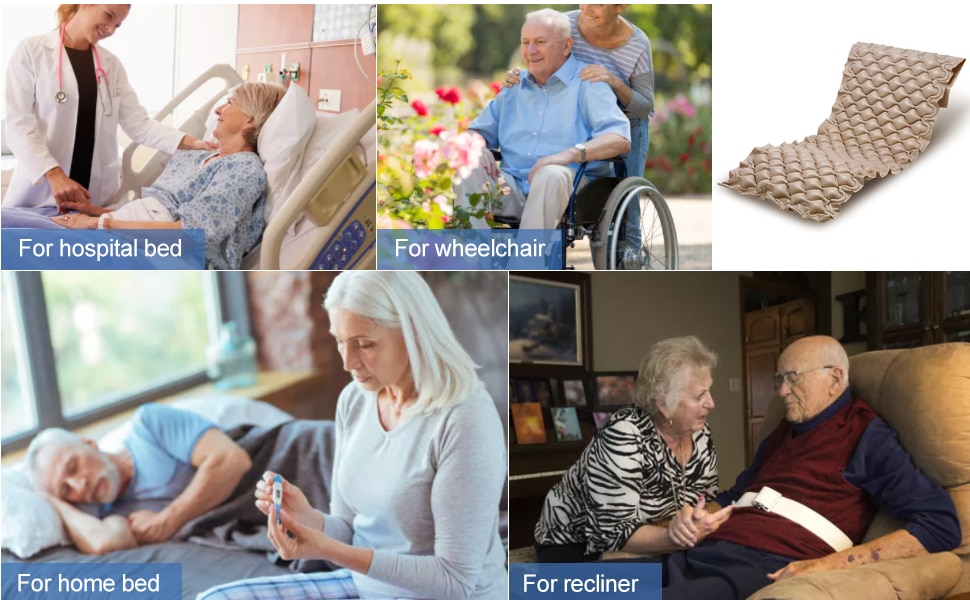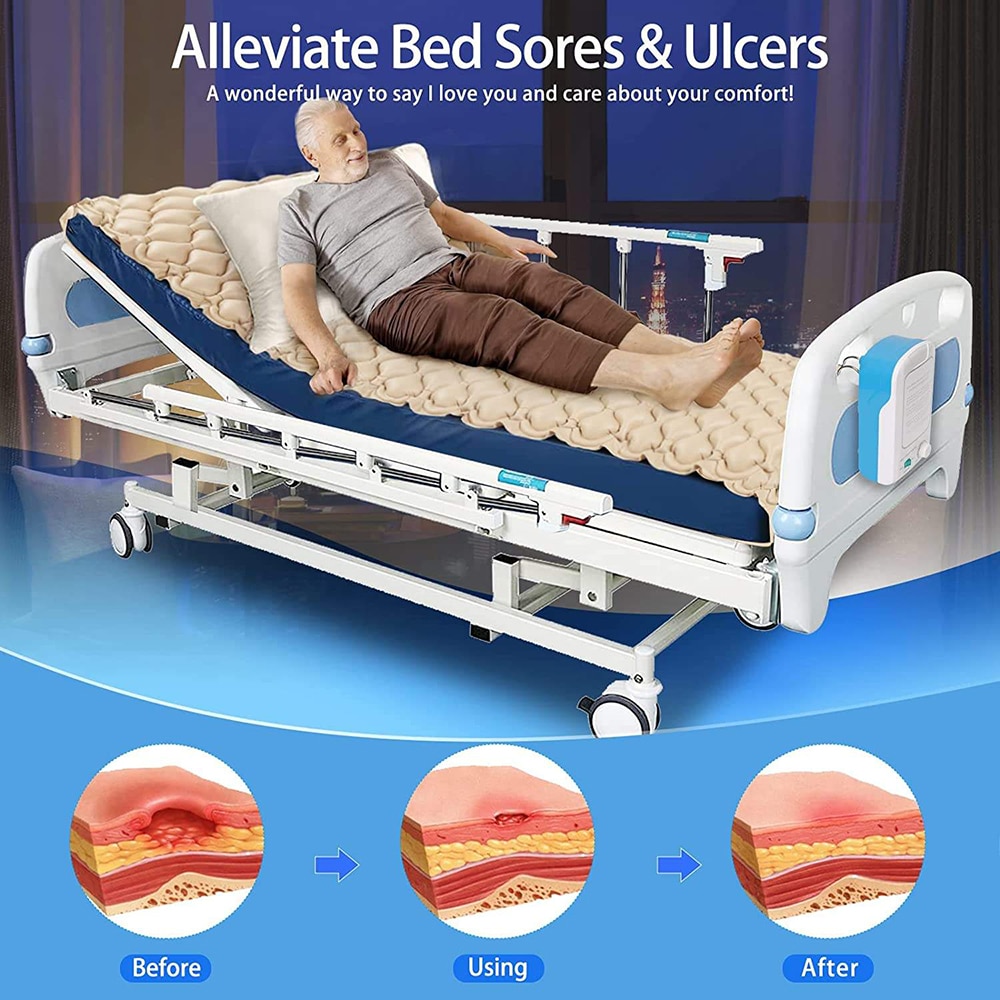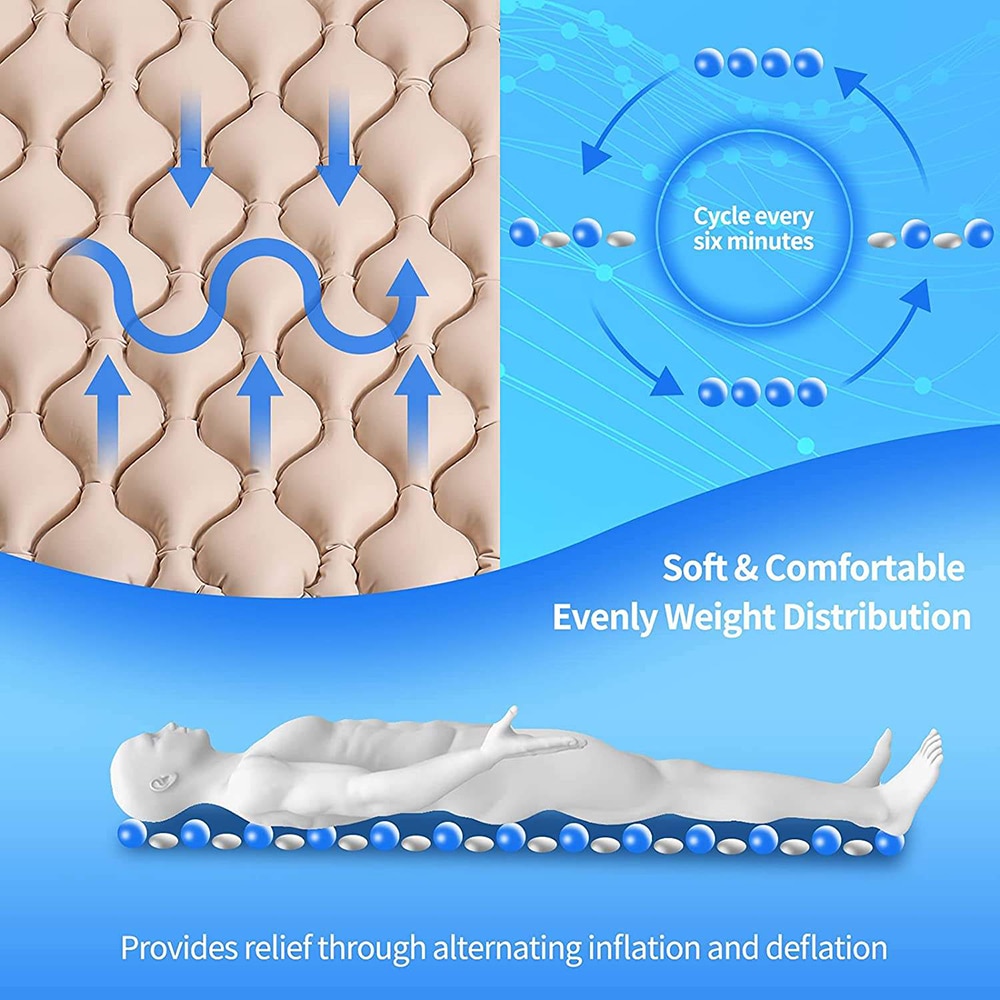 For Both Hospital And Home Care Use
A-B lines alternating air bubbles give super bedsore treatment
Medical grade PVC material ,durable and high quality
This Bed Sore Pad Has Two Basic Functions
(1)The continuous airflow can better disperse the pressure, which can avoid pressure concentration and continuous pressure. It can also promote blood circulation.
(2)The surface of the hospital mattress has good ventilation and heat dissipation functions. It can help the patient's skin to breath and can ensures good health.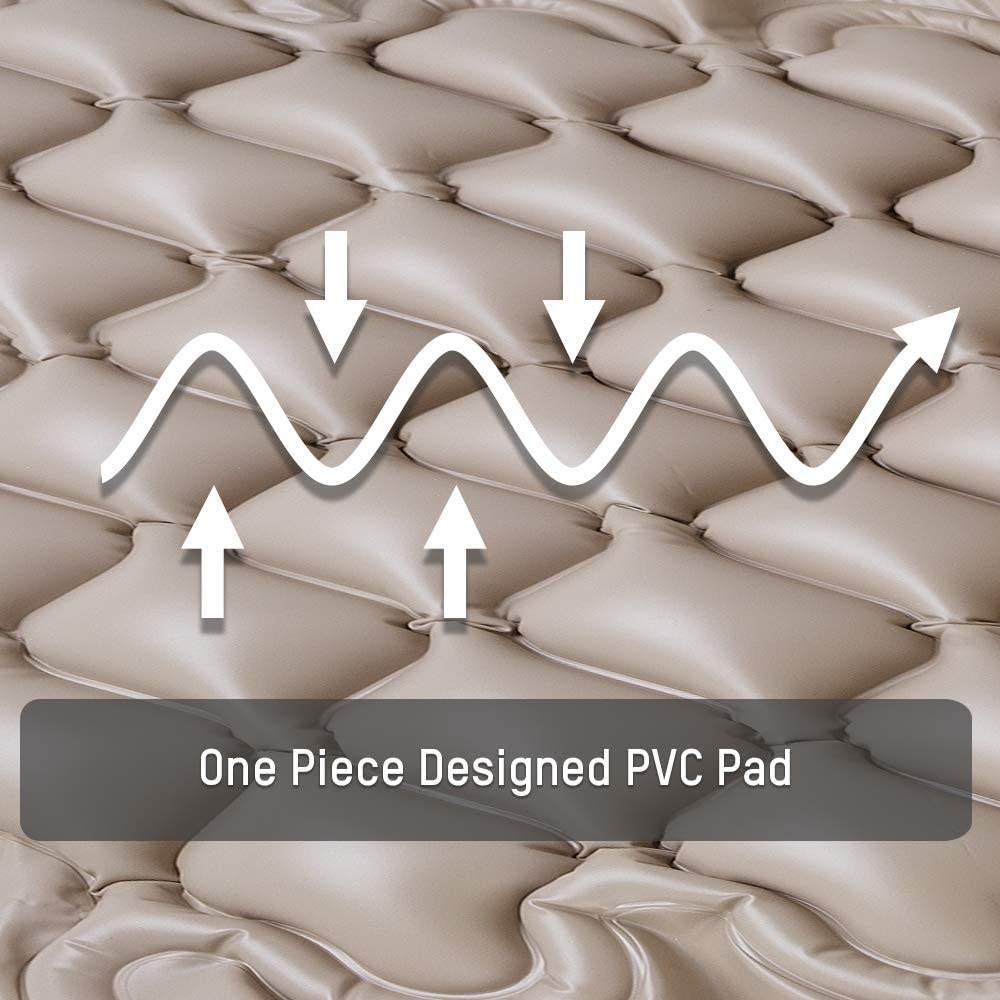 MORE ADVANTAGES
Hanging / Sitting Pump
Put the hook on the back of the air pump upright, then you can hang the air pump on the bed.
If you fold up the hook, you can put the air pump on a table, chair, floor, etc.

Extremely Quiet Operation
The air pump has been designed with a special noise reduction technology. When the customer uses the mattress, the air pump can work quietly without affecting the patient's rest and sleep.

Waterproof and Easy Cleaning
The mattress is made of high-quality PVC waterproof material, which can play a good waterproof role while being comfortable and breathable. At the same time, it is easy to clean so that it can ensure the hygiene and safety of the mattress.