A multi-functional must-have for every medicine cabinet
See it in Real Life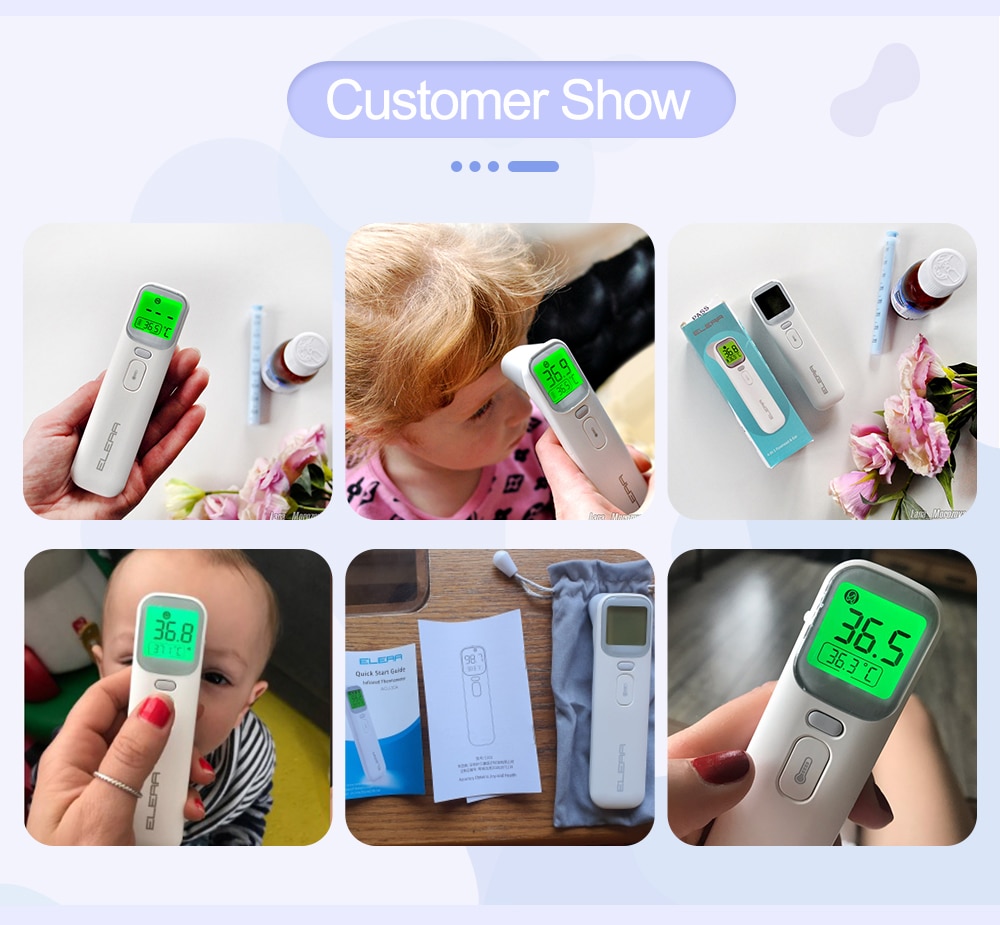 Features
• Contactless thermometer for all the family
• High-accuracy measurements with in-ear mode
• Object function for non-medical usage
• Color-coded digital display for simple analysis
• 40-reading memory allows easy temperature monitoring
Hygienic non-contact forehead mode for newborns to grown-ups
Help reduce cross-infection with this no-touch thermometer that takes readings from up to 3cm/1.2in away. With separate forehead options for adults and kids, it's tailored to each member of your family.
Object mode measures air, surface and liquid temperatures
Easily check ambient room conditions or the heat of your baby's food, milk or bathwater.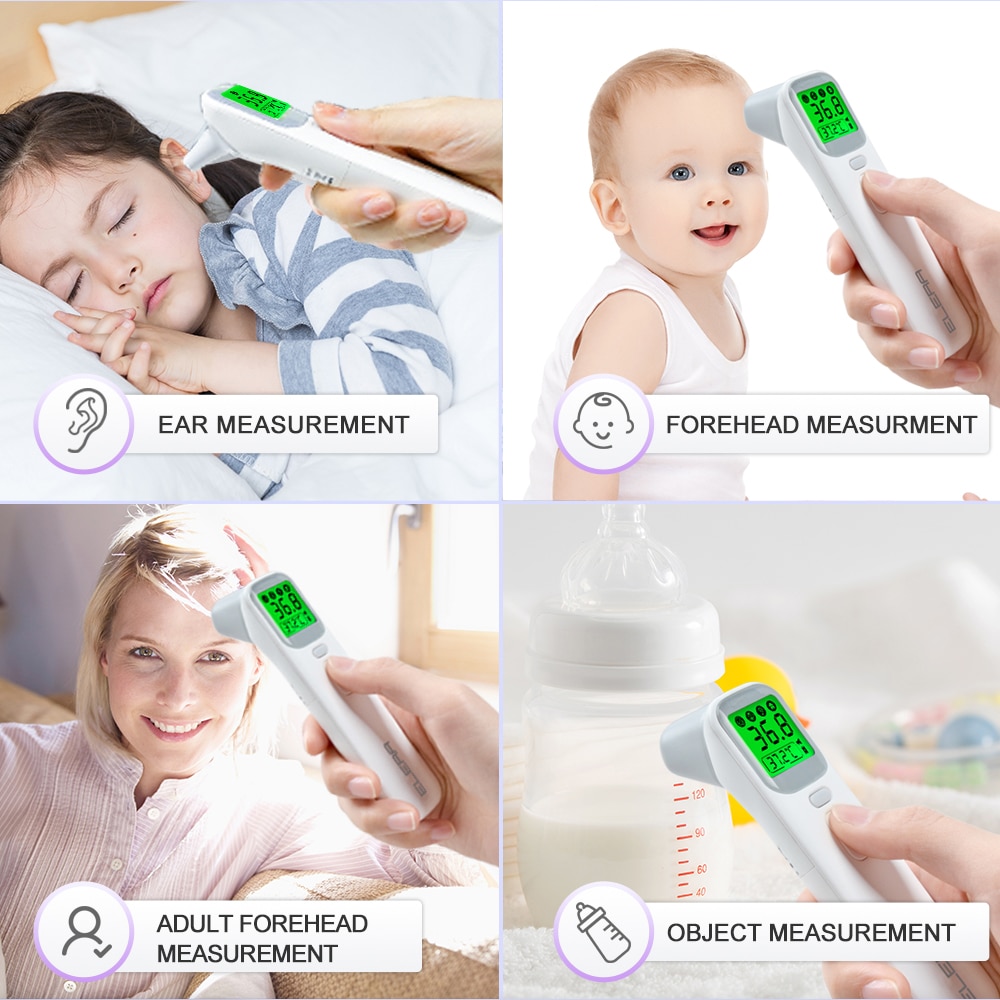 Crystal-clear backlit LCD screen with 4 color-coded indicators and audible alerts
Take the guesswork out of your readings with distinct visuals. The bright display changes from green (low) to orange (medium) to red (high). The built-in fever alarm sounds if measurements exceed the normal range.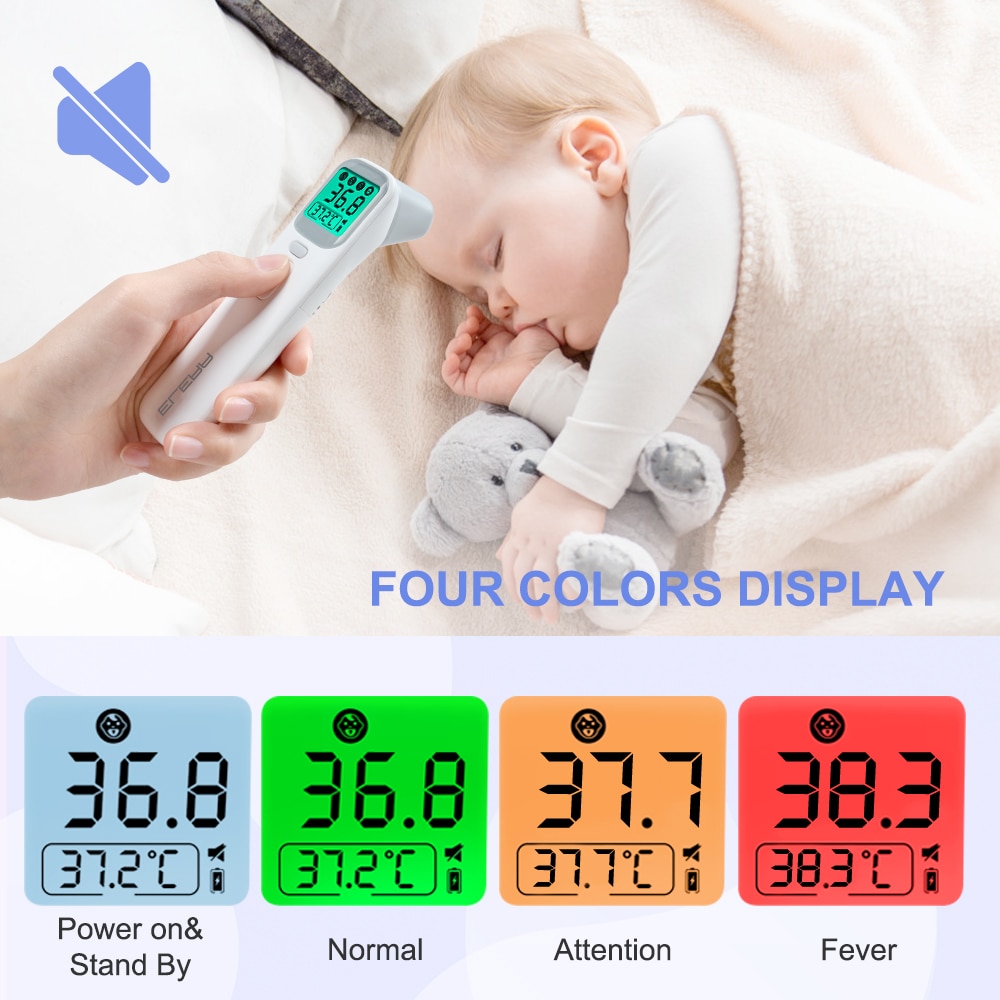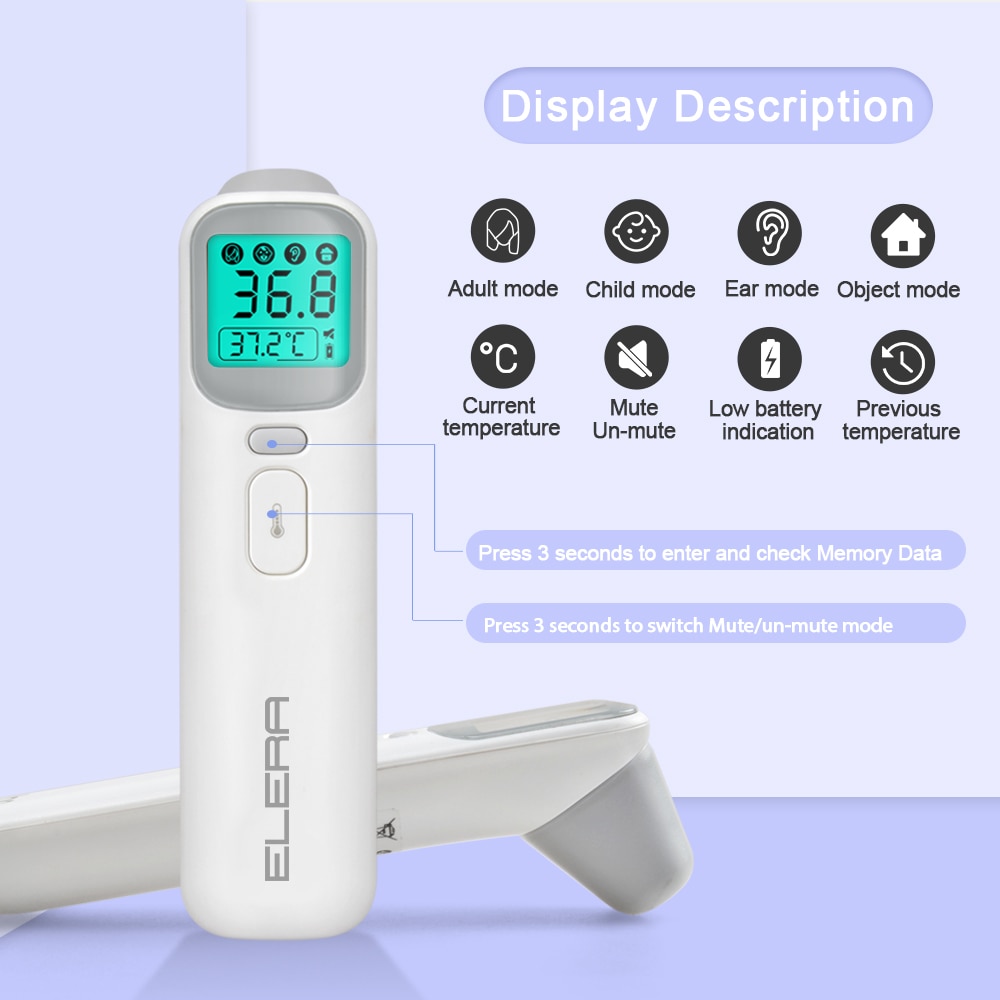 40-record storage capacity automatically tracks data over time
Effortlessly monitor your temperature thanks to the device's internal memory, which saves previous data for your reference.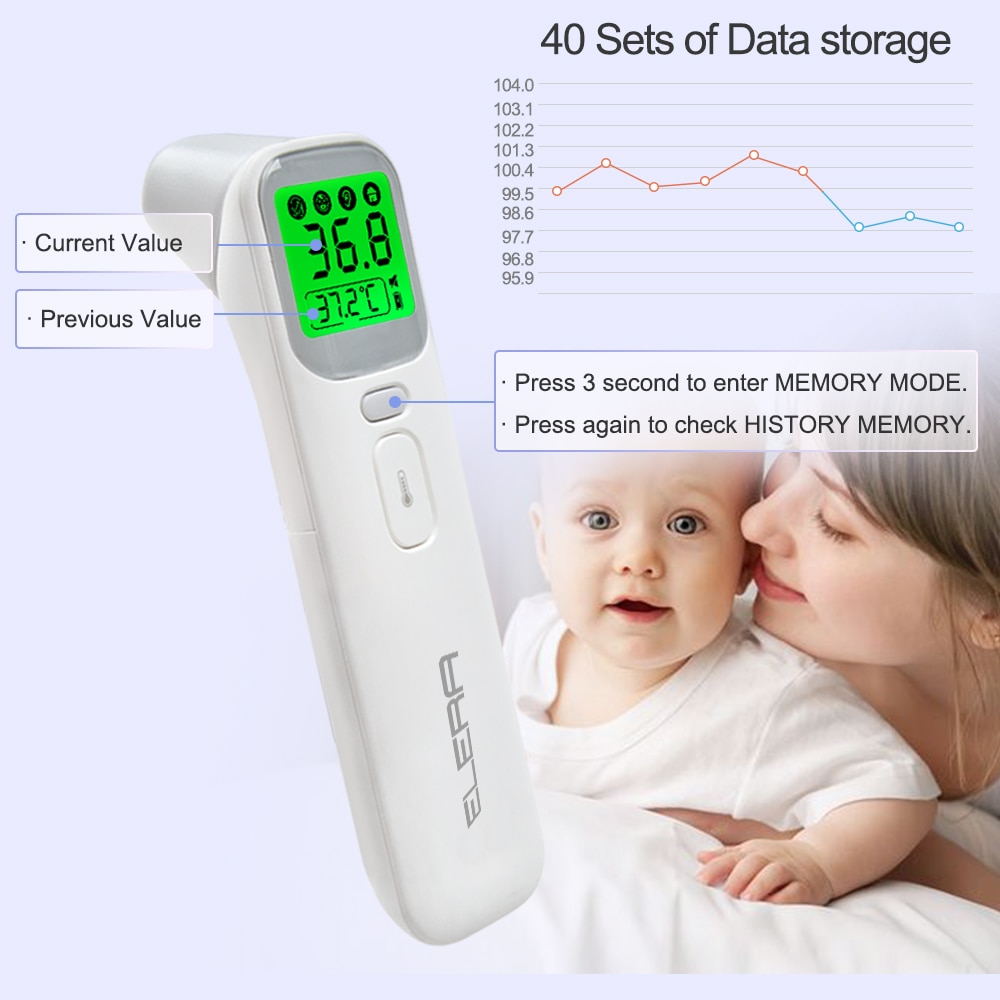 Measuring range
Forehead & Ear: 32.0°C–42.9°C (89.6°F–109.2°F)
Object: 0°C–100°C (32°F–199°F)
Accuracy(Laboratory)
Ear & Forehead mode :±0.2°C/±0.4 °F
Object mode :±1.0°C / 2.0°F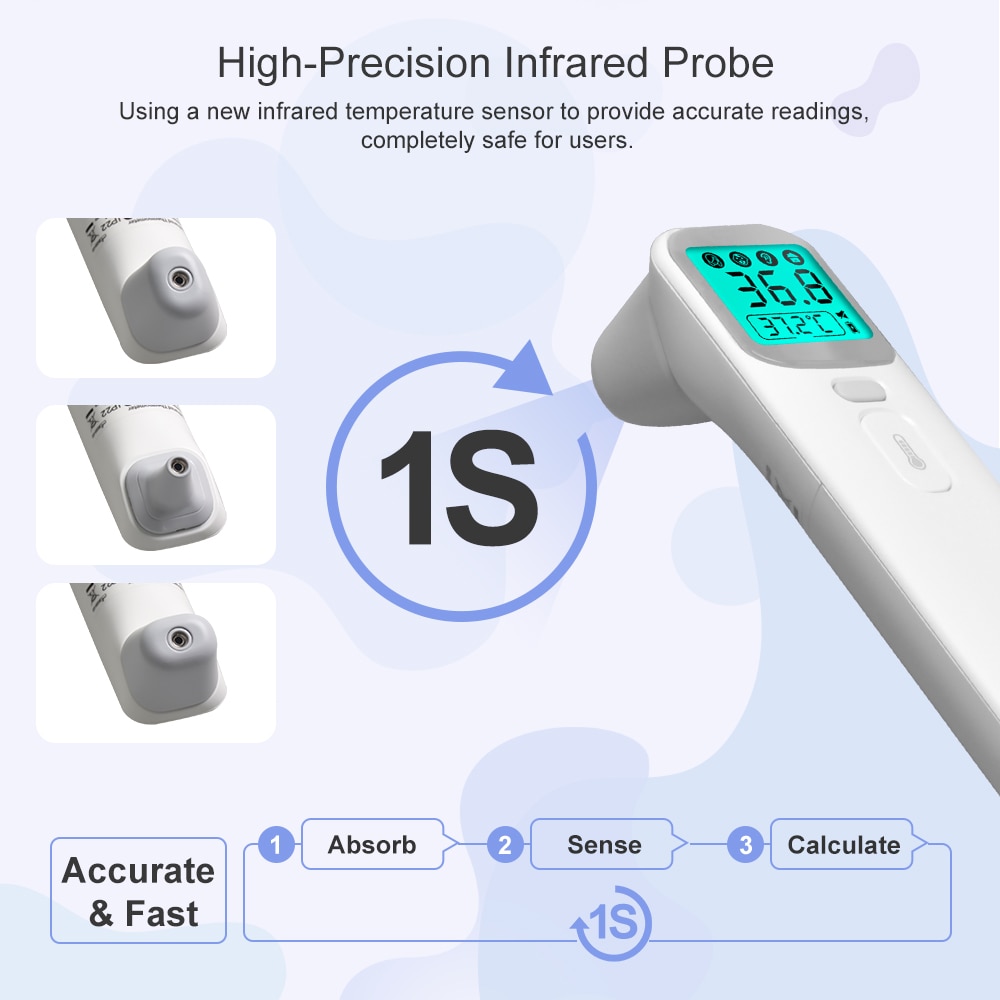 1-second measurements for rapid diagnoses
Detect suspected fever, infections and flu almost instantly with the speedy operation.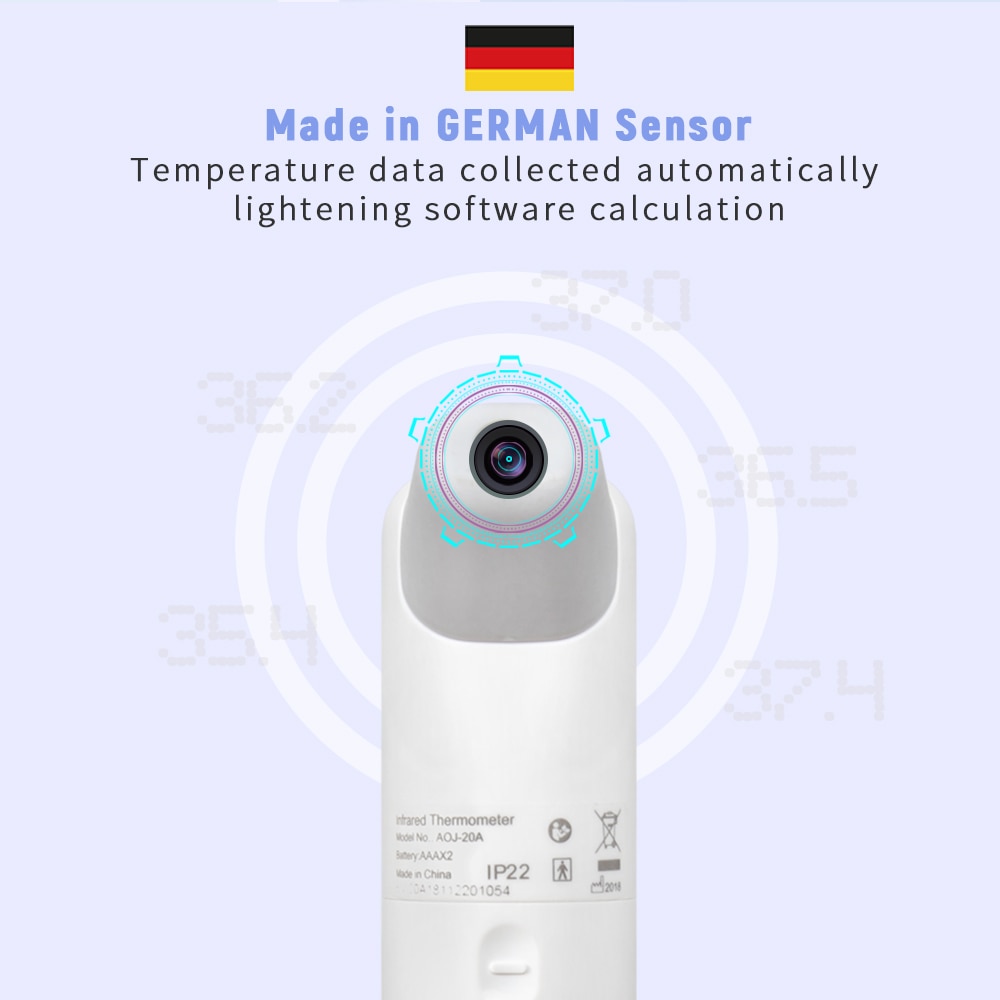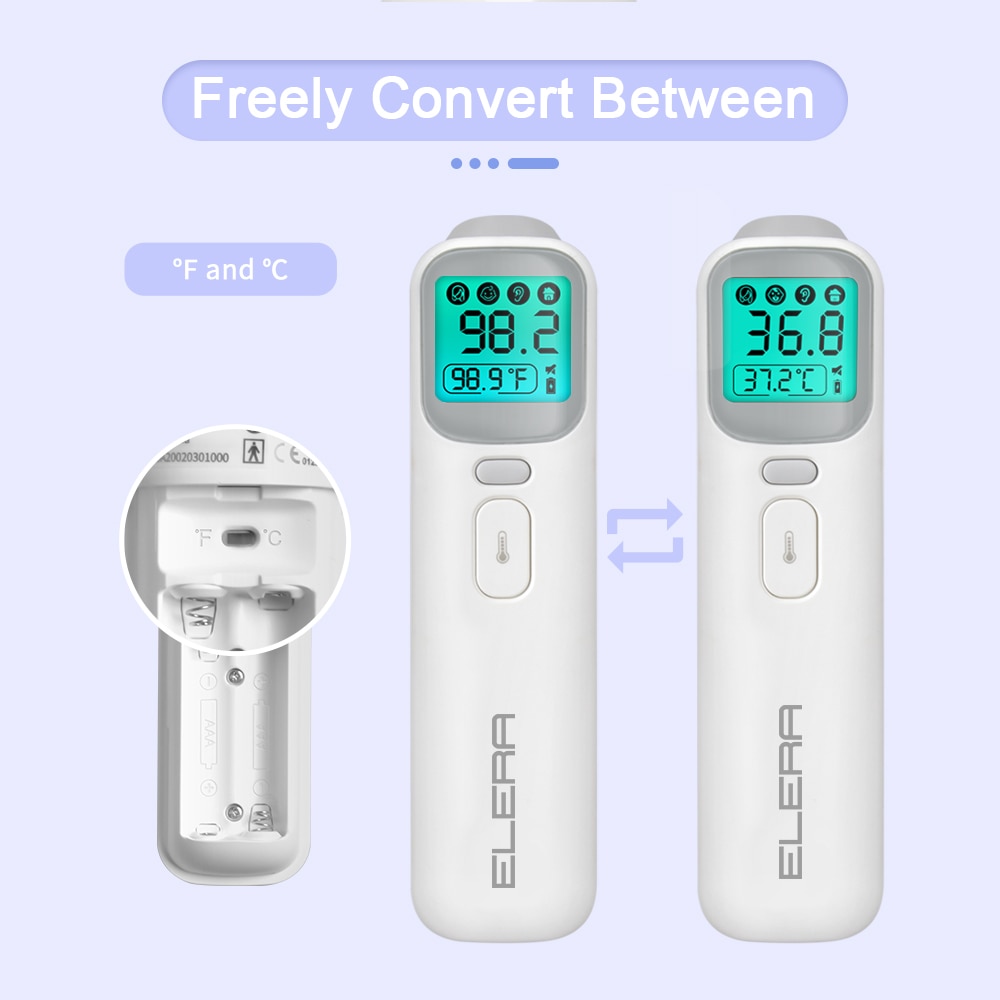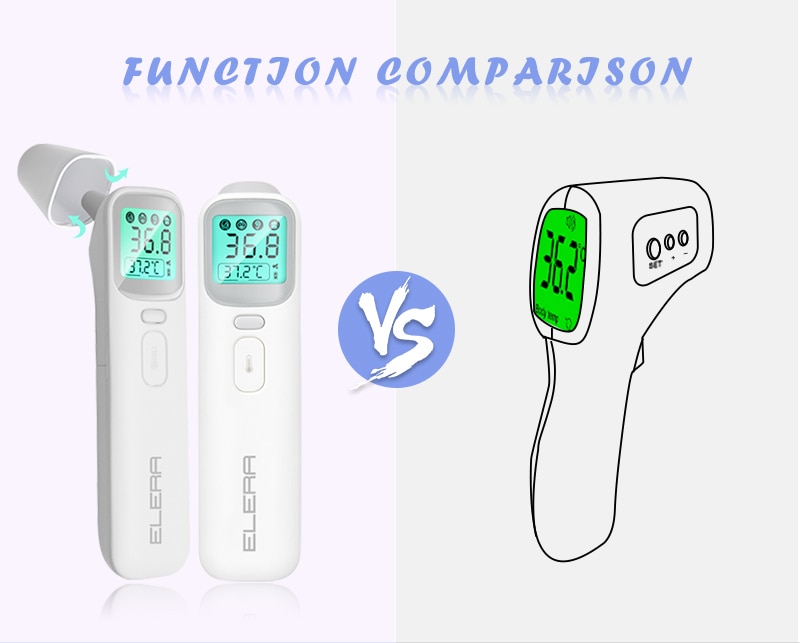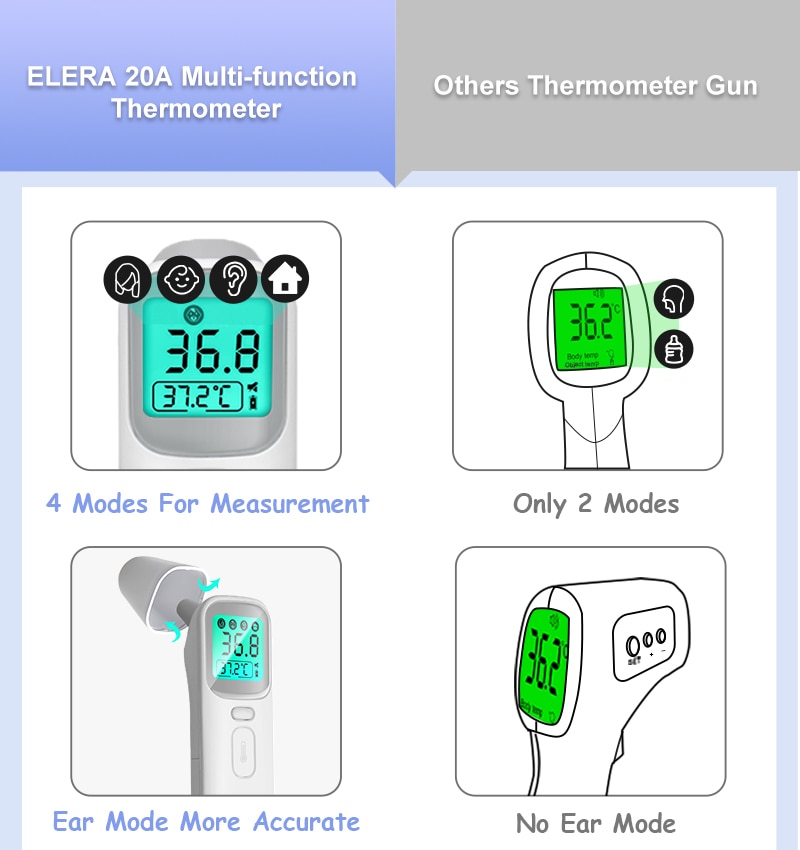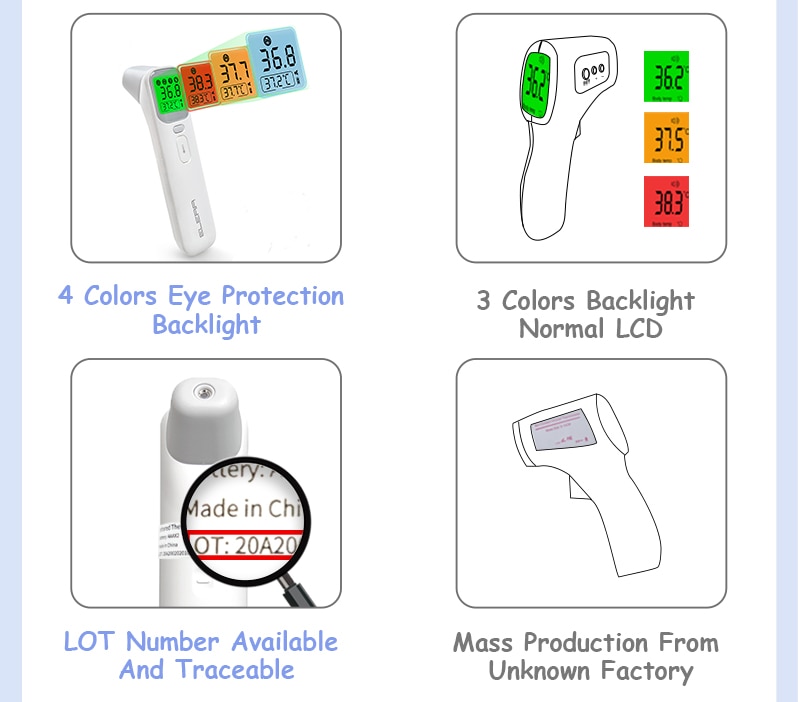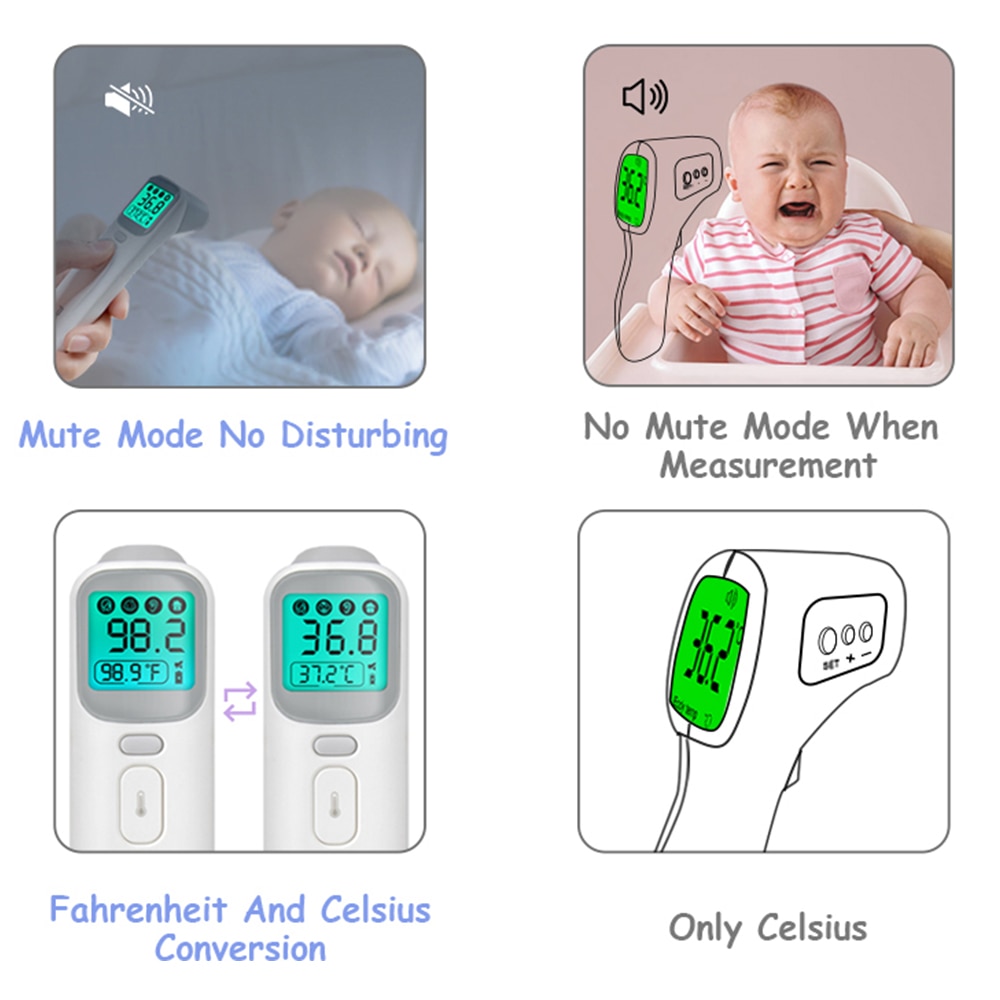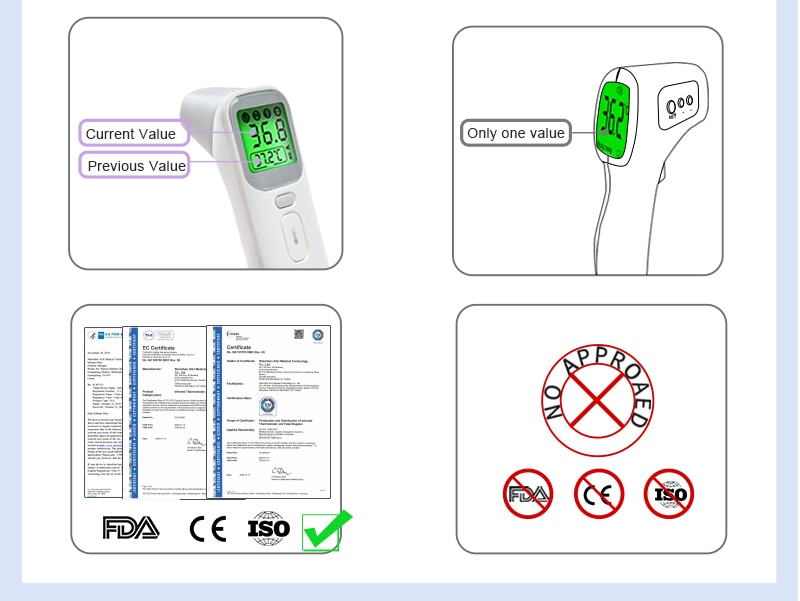 Package Contents
1 x Infrared Thermometer