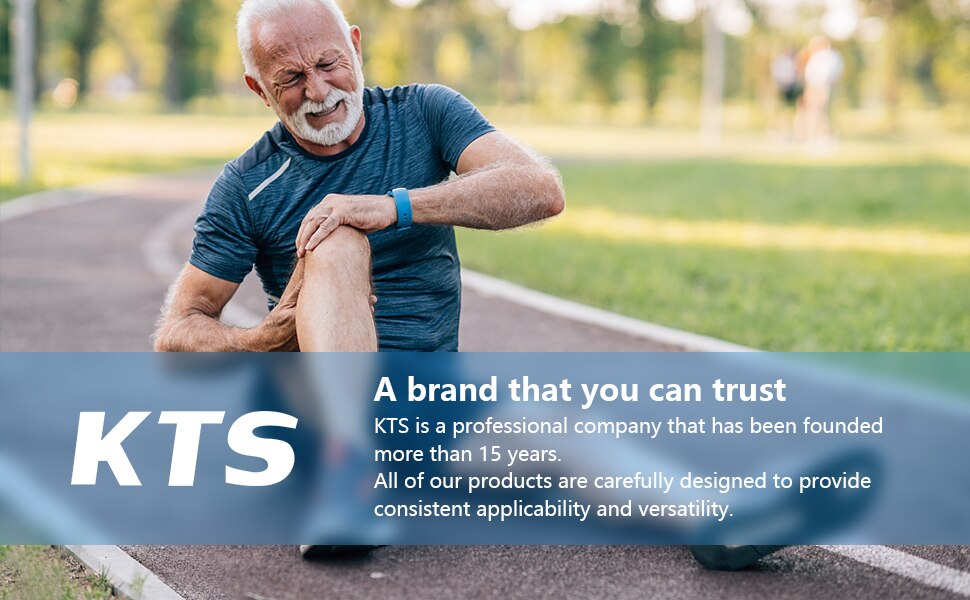 Features
【Red & Near Infrared Light Therapy】Red light theray has been widely acknowledged effective in relieving pain, it helps treat sports injuries, muscle injuries, inflammation, joint pain, knee swelling & stiffness, cold knee, bone stinging. What's more? It is also suitable for pain relief caused by arthritis, osteoarthritis, stretched ligament and meniscus tear. It is safe, drug-free, and natural, and has no adverse side effects.

【3-in-1 Laser Diodes】This KTS infrared therapy knee massager comes with 105pcs high power laser tubes, each tube has 3 laser diodes with different wavelength, 630nm, 660nm and 880nm, as in 315 laser diodes in all, which makes it the one with more laser tubes than any other similar products available. The more the laser diodes are, the better the treatment will be.

【High Power Laser Therapy】630&660nm red light tends to improve skin health and collagen production, it reaches deep layers (more than 3cm) of the skin, where it stimulates cellular repair and increases circulation to speed up joint recovery and realize pain relief. 880nm laser, which is invisible to human eyes, can deeply penetrate and cause thermal effects to increase tissue temperature, promote blood circulation, enhance metabolism, improve cell viability and regenerative capacity.

【Soft & Comfortable】Ergonomic design, thick but lightweight cloth mesh offers maximum comfort for daily use. Adjustable velcro straps help the light system fit around your knees. And the LED touch screen control panel is intuitive and easy to operate. It is compact and portable, and enables you to focus your therapy in office or at home.

【Usage Instruction】The default working time is 30 minutes, and two different modes are available, continuous red light mode and pulse mode. It is recommended to use this device twice a day, 30-40 minutes each time, but the usage frequency and time vary between individuals. Please feel free to contact our customer service if you have any questions.