DESCRIPTION
Correspondence penetrating inflammation is also called allergic rhinitis and allergic rhinitis. The symptoms are paroxysmal sneezing, clear watery mucus, nasal congestion and nasal congestion. It may be accompanied by eye symptoms, including itchy eyes, tearing, red eyes and burning sensations, which are more common in people who have passed pollen.

Rhinitis phototherapy instrument is used for intranasal irradiation to help relieve nasal itching, nasal congestion, runny nose, and sneezing symptoms caused by allergic rhinitis.
FEATURES
Laser double head design ;
Physical therapy, no side effects;
Painless and non-invasive, simple operation;
Exquisite and compact, easy to carry.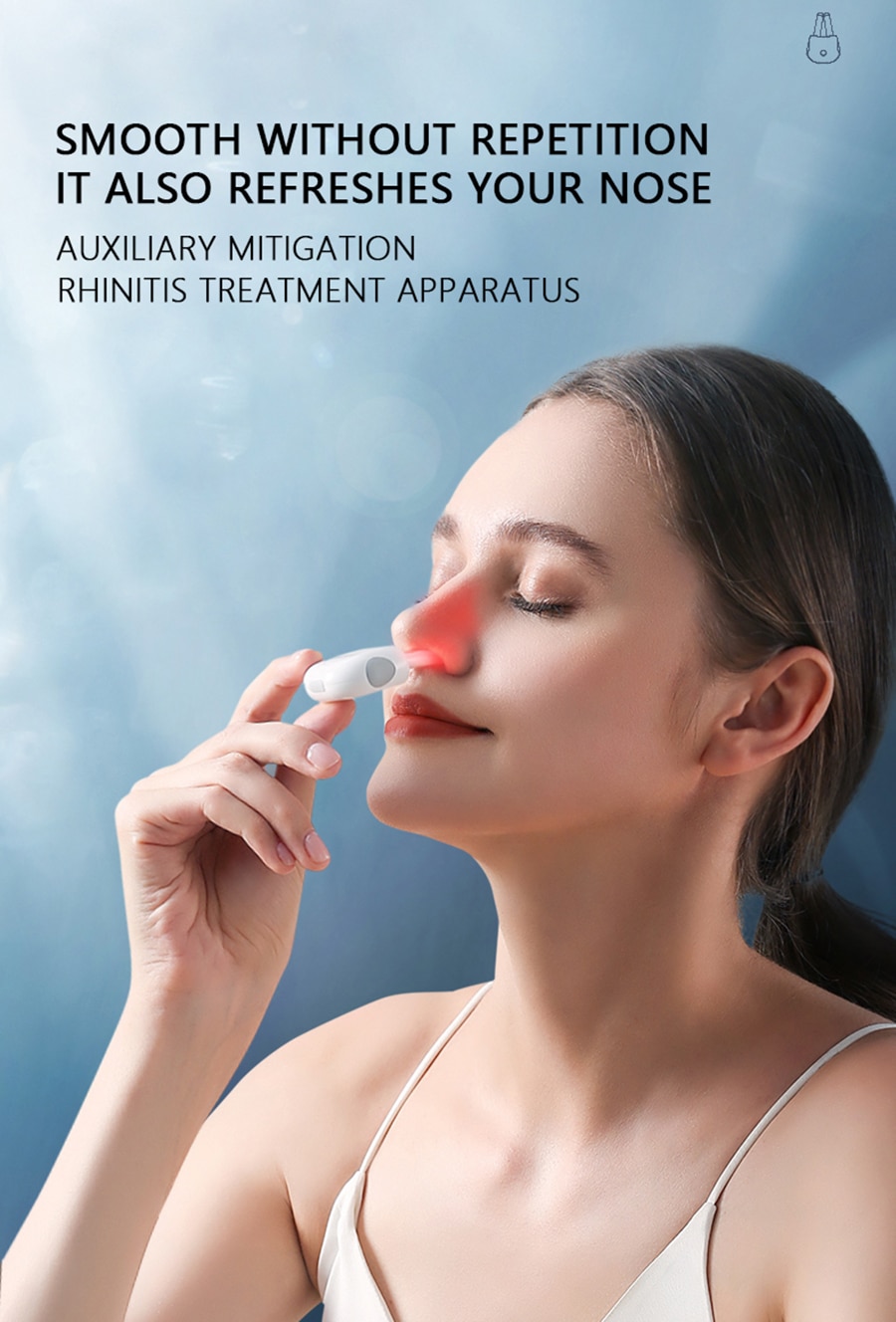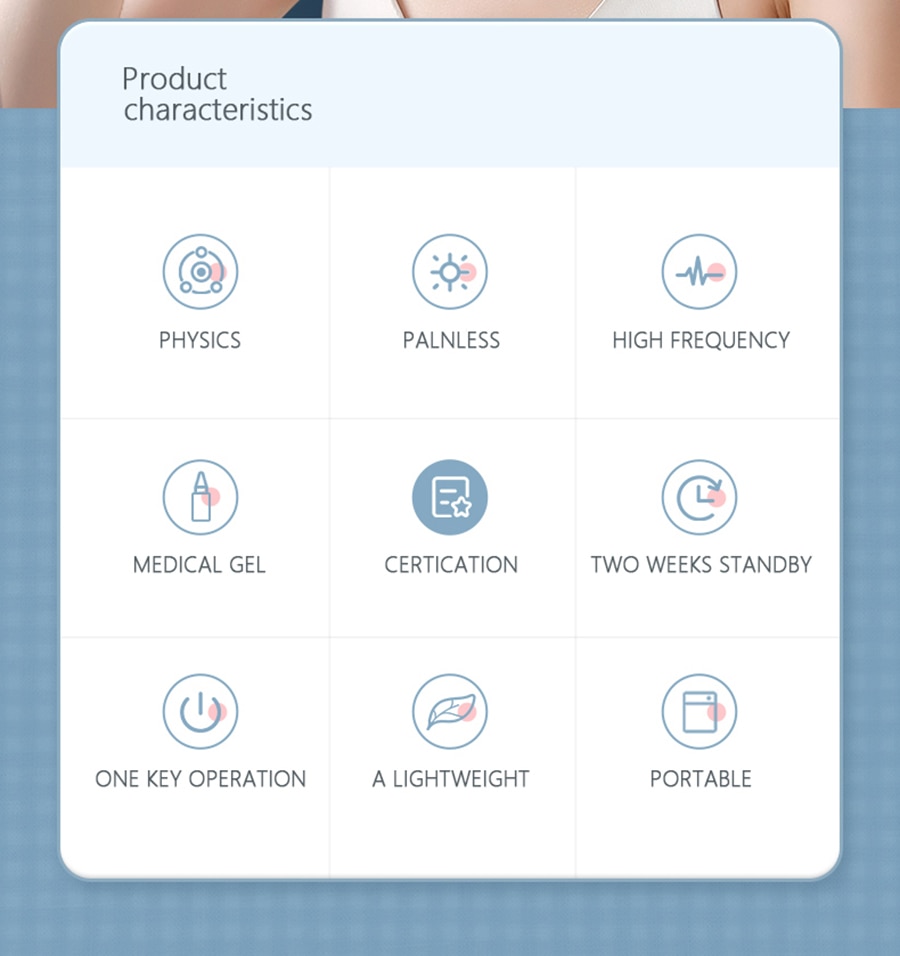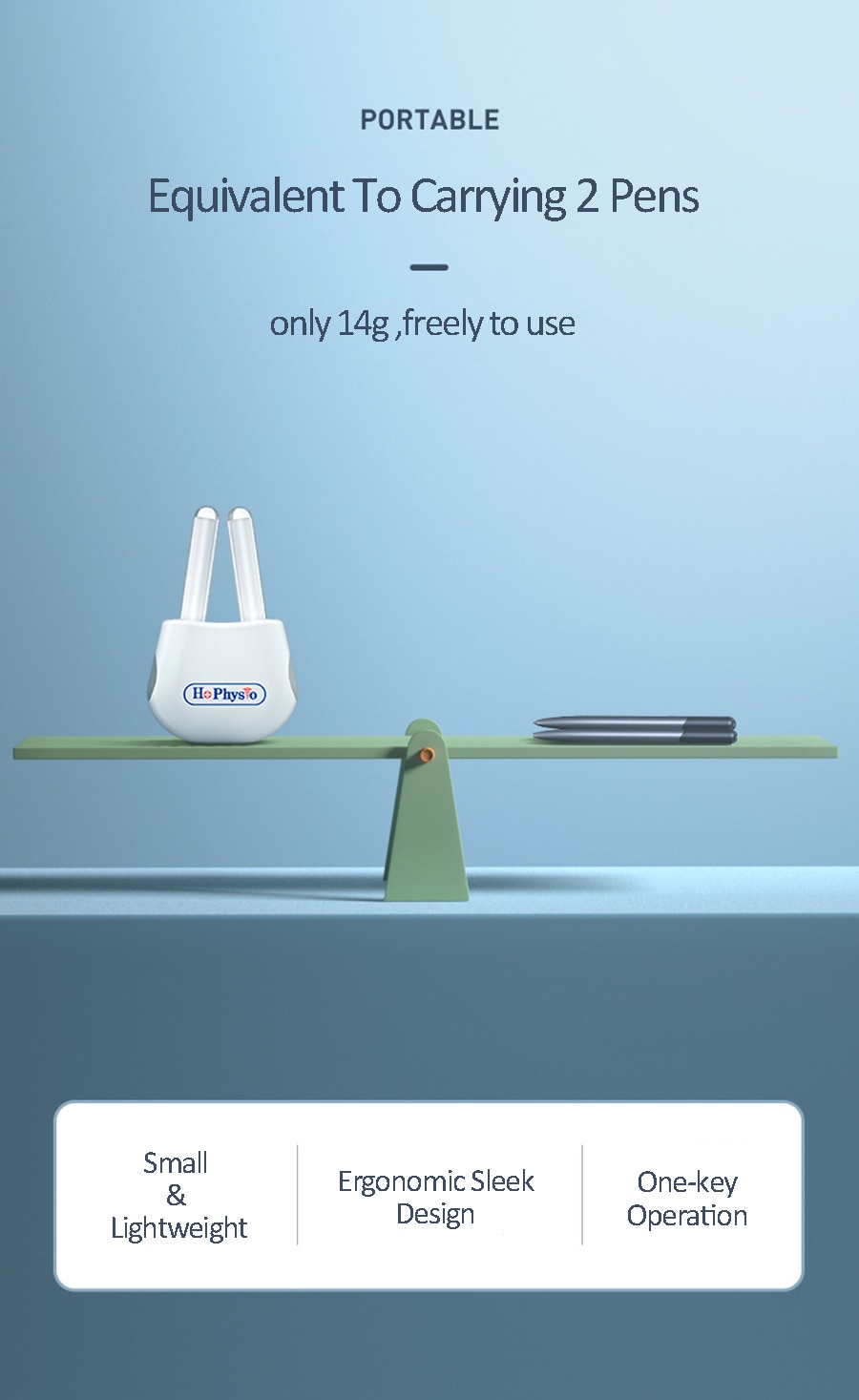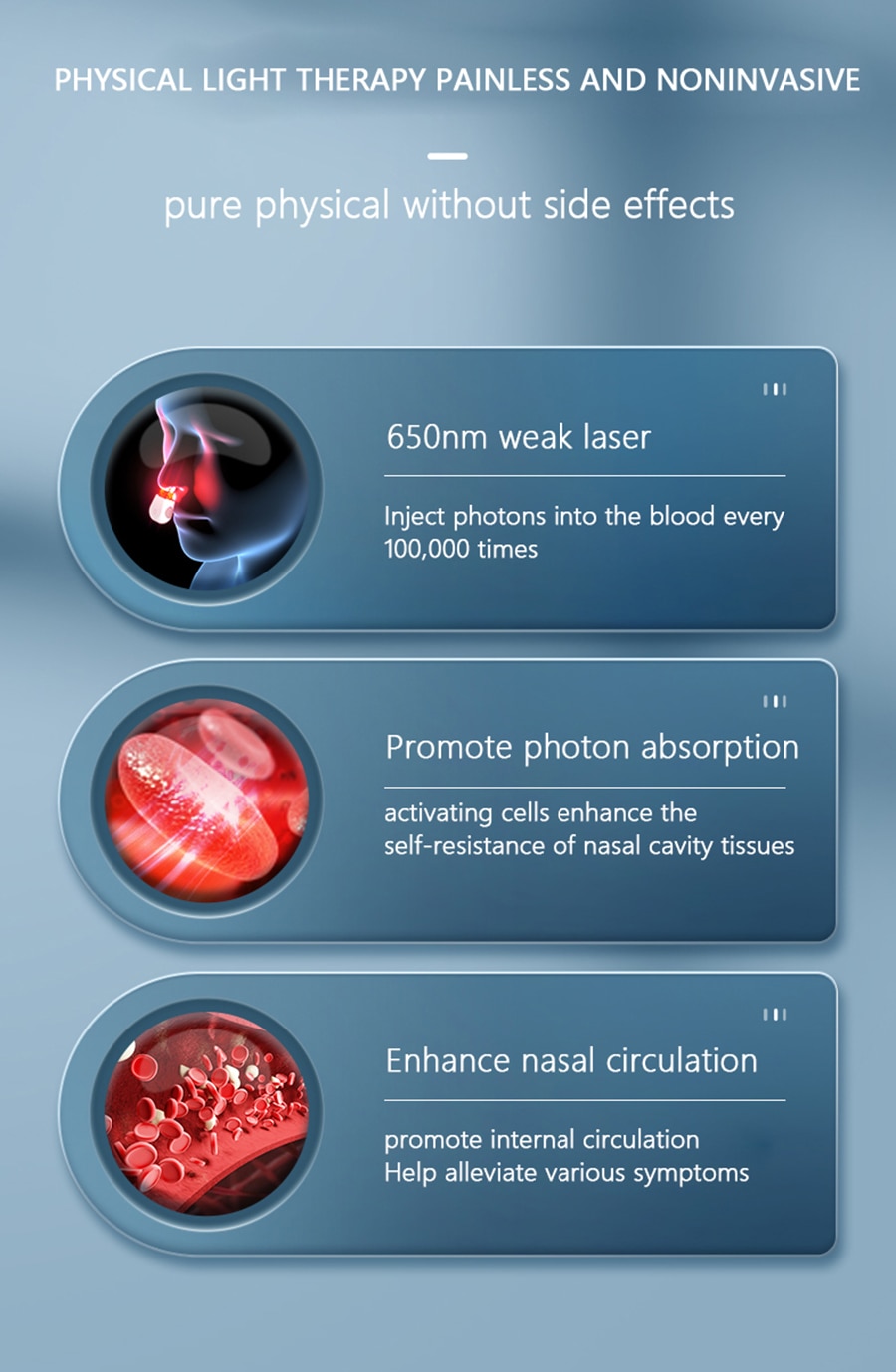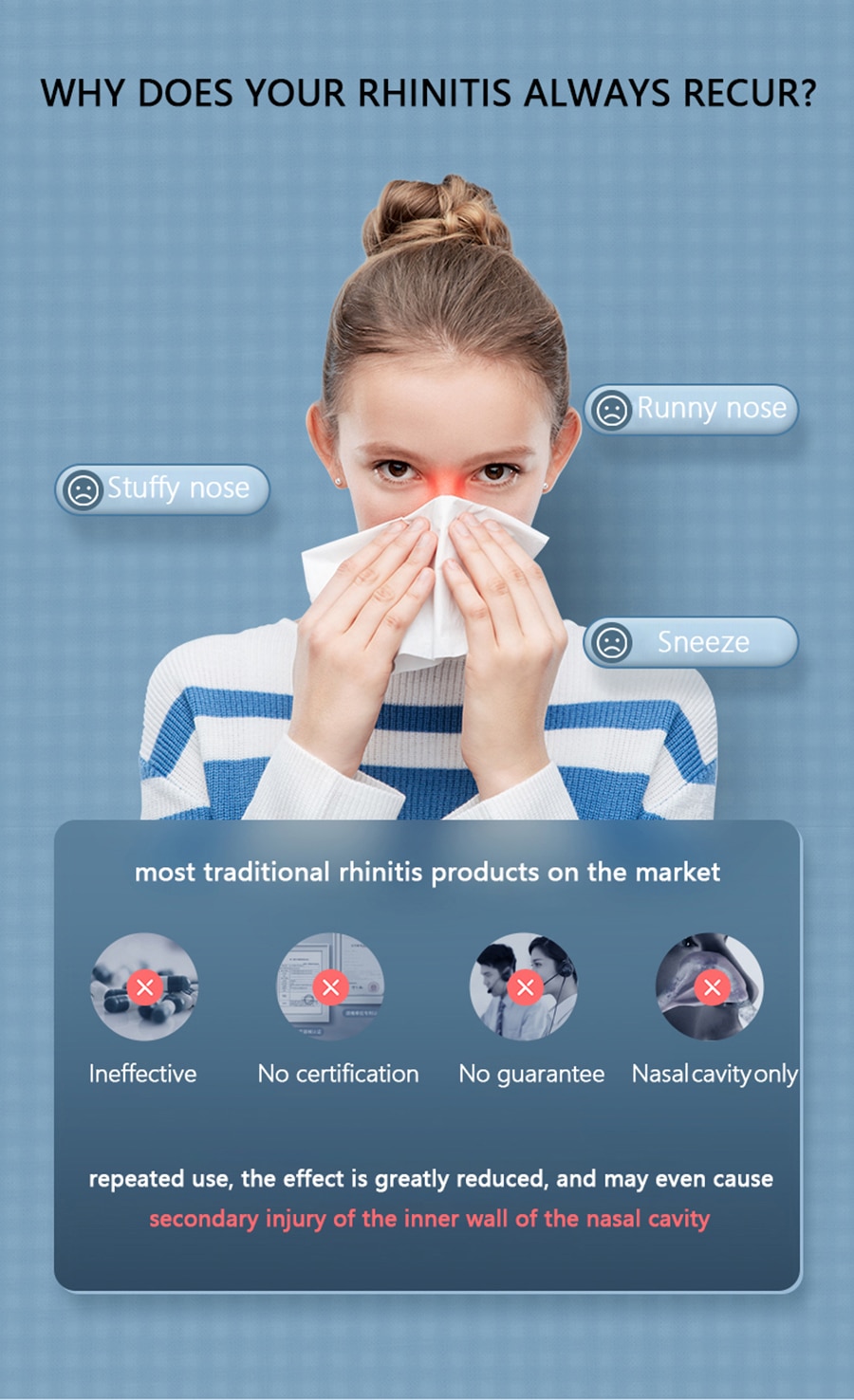 Indicator Light Description
When the power of the main unit is low, the LED light of the nasal congestion head will flash to remind you, please charge it in time.
When the charging box is charging the host, the indicator light on the charging box will be on and will go out automatically when it is fully charged.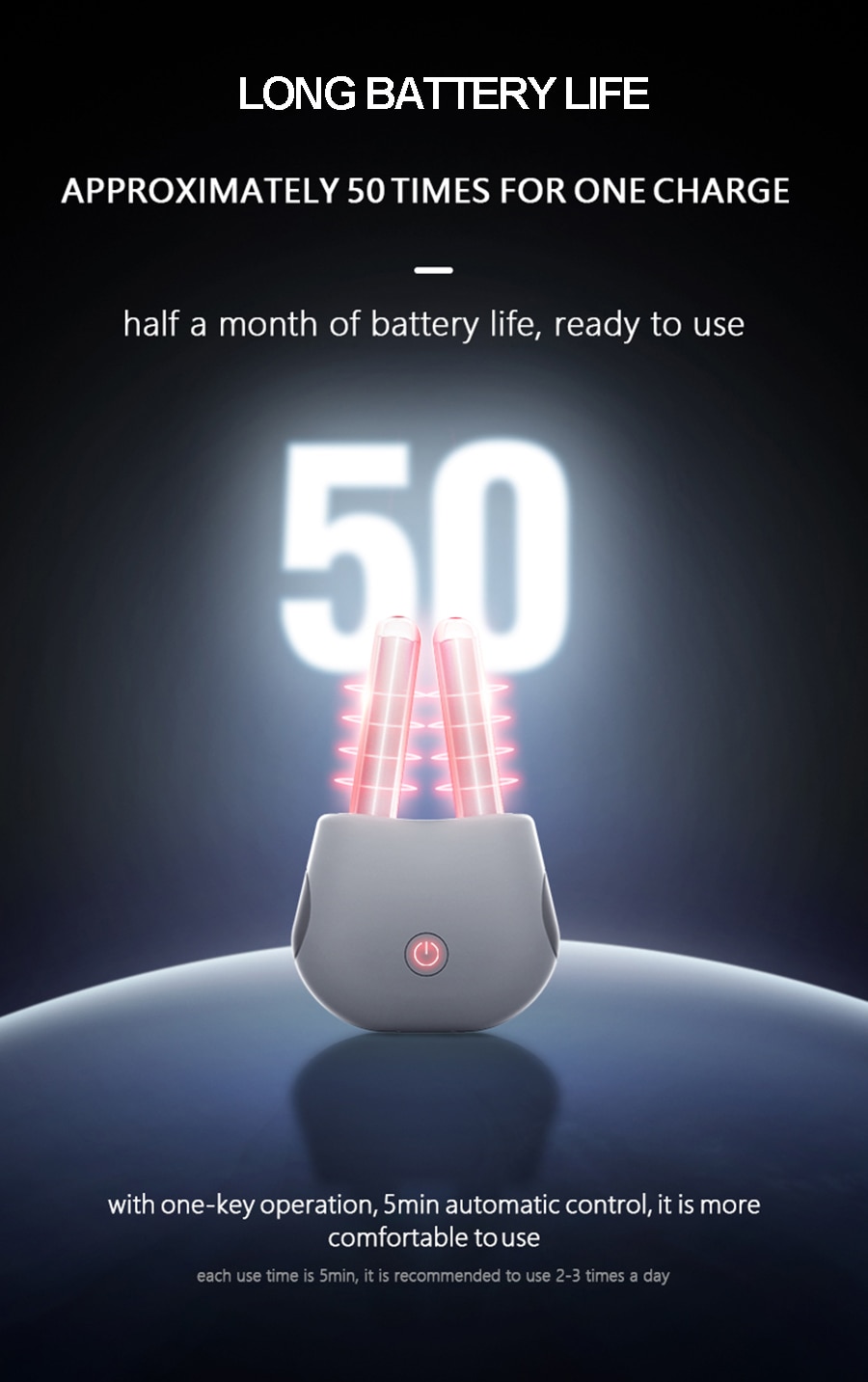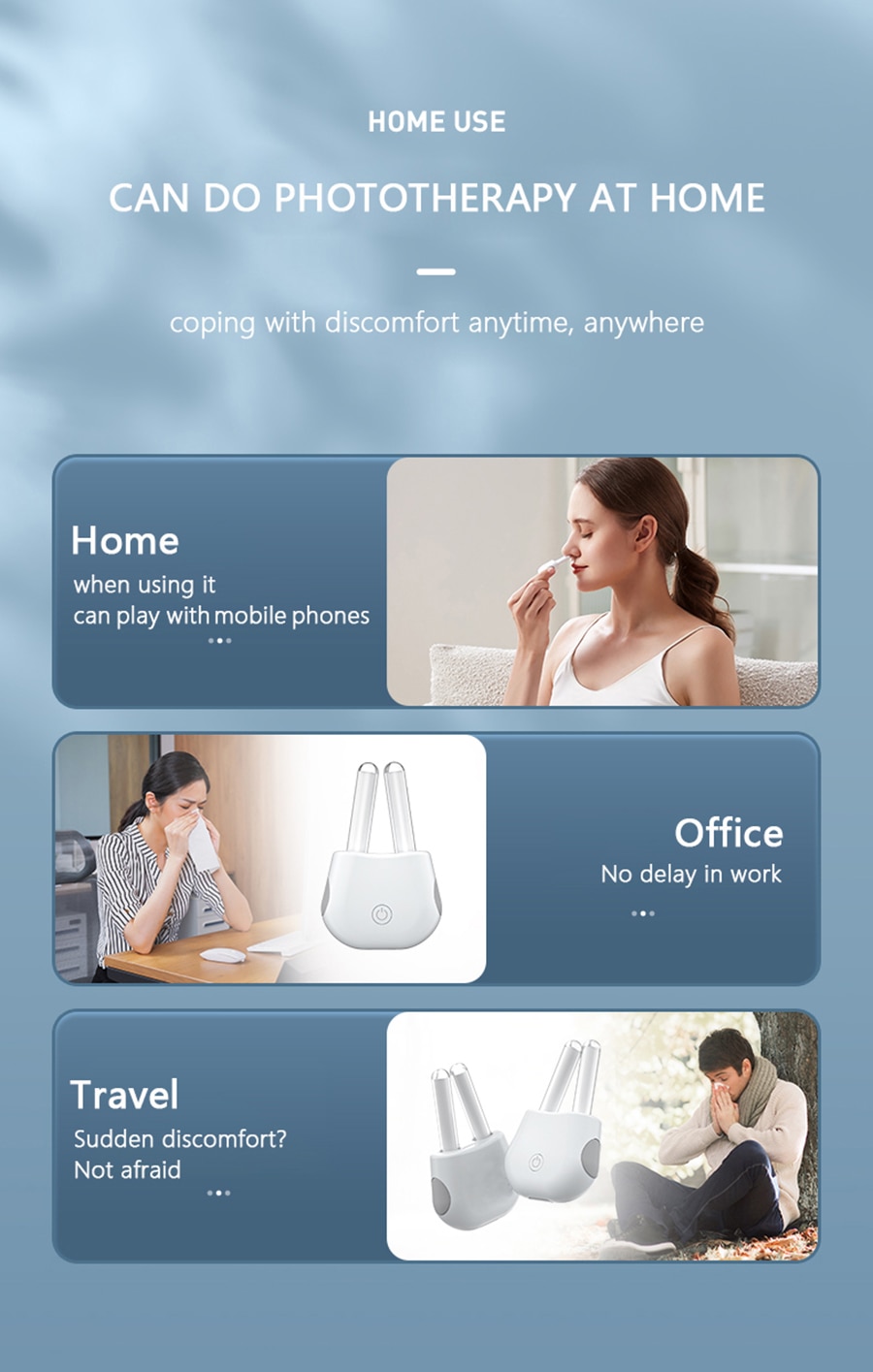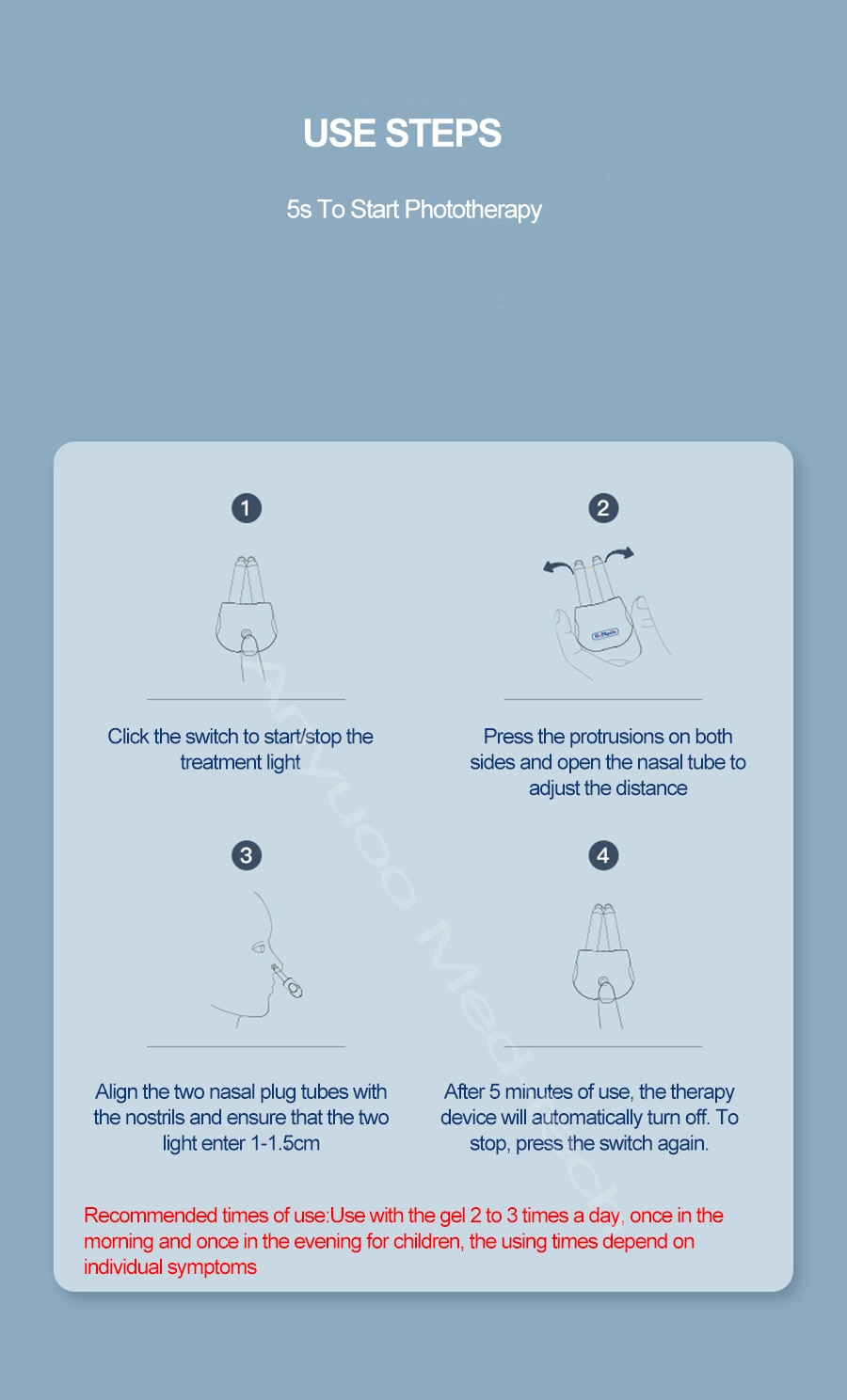 The following people are not suitable for use
1,Patients with light-sensitive diseases;
2,Abnormal nasal passages (deviated nasal septum or large polyps);
3,People with other bacterial or viral infections in the nasal cavity;
4,Dry nose and bleeding, eye diseases, dizziness, headache, and other diseases (such as nasopharyngeal cancer)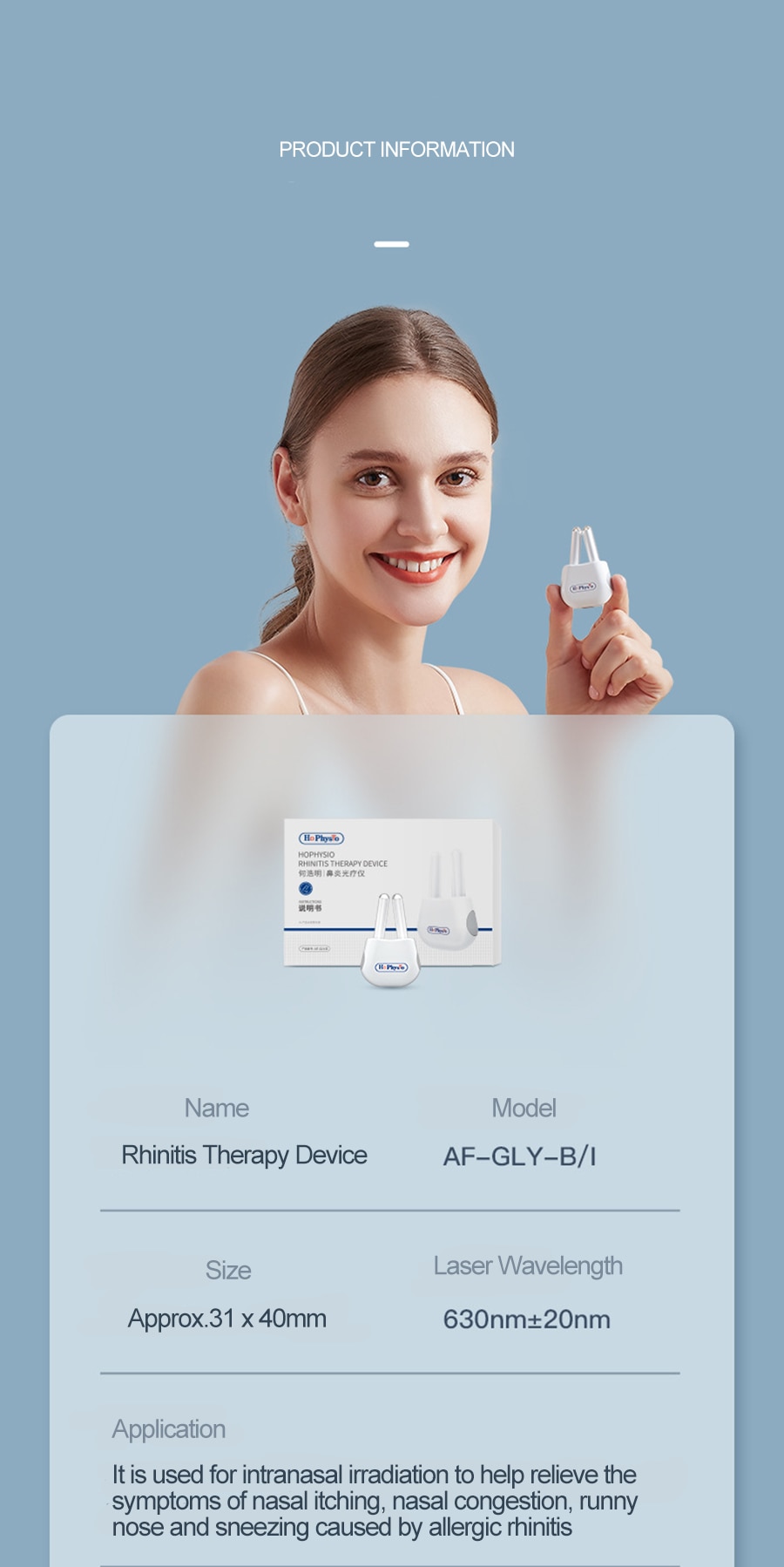 PACKAGE LIST
Rhinitis Therapy Device x1;
Charging Cable x1;
Manual x1;
Storage Box x1;
Spare Nasal Tubes x2;